A few nights ago, Beloved and I had dinner at Crystal Jade La Mian Xiao Long Bao. Since it's a pretty lengthy name, I'll just reduce it to Crystal Jade. This Singaporean-Chinese restaurant is located at Greenhills, just outside VirraMall. Since it has "Xiao Long Bao" in its name, I assumed it was their specialty, and their posters outside support my claim. I have no idea what "La Mian" was, though. Anyway, since we happened to be in the area and this place is amongst the only ones unique here from elsewhere, we decided to give it a shot.
Apparently, "La Mian" means hand-pulled noodles, so I assumed this was another of their specialties. And since it was majority of what's in the menu, we decided to order them. Beloved had their La Mian - Beef Spicy Soup (257 Php) and I had their La Mian - Shrimp Wanton in Clear Broth (257 Php). We also got their Xiao Long Bao (150 Php), another of their specialties. Since Beloved was starving that night, she also asked for their Pork Dumpling with Chives (135 Php). I also ordered their Fried Pancake with Scallion (107 Php) because it looked interesting and reminded me of a dish I enjoyed at Lugang Cafe. Speaking of which, this place reminded me a lot of that, minus the specialty drinks and desserts.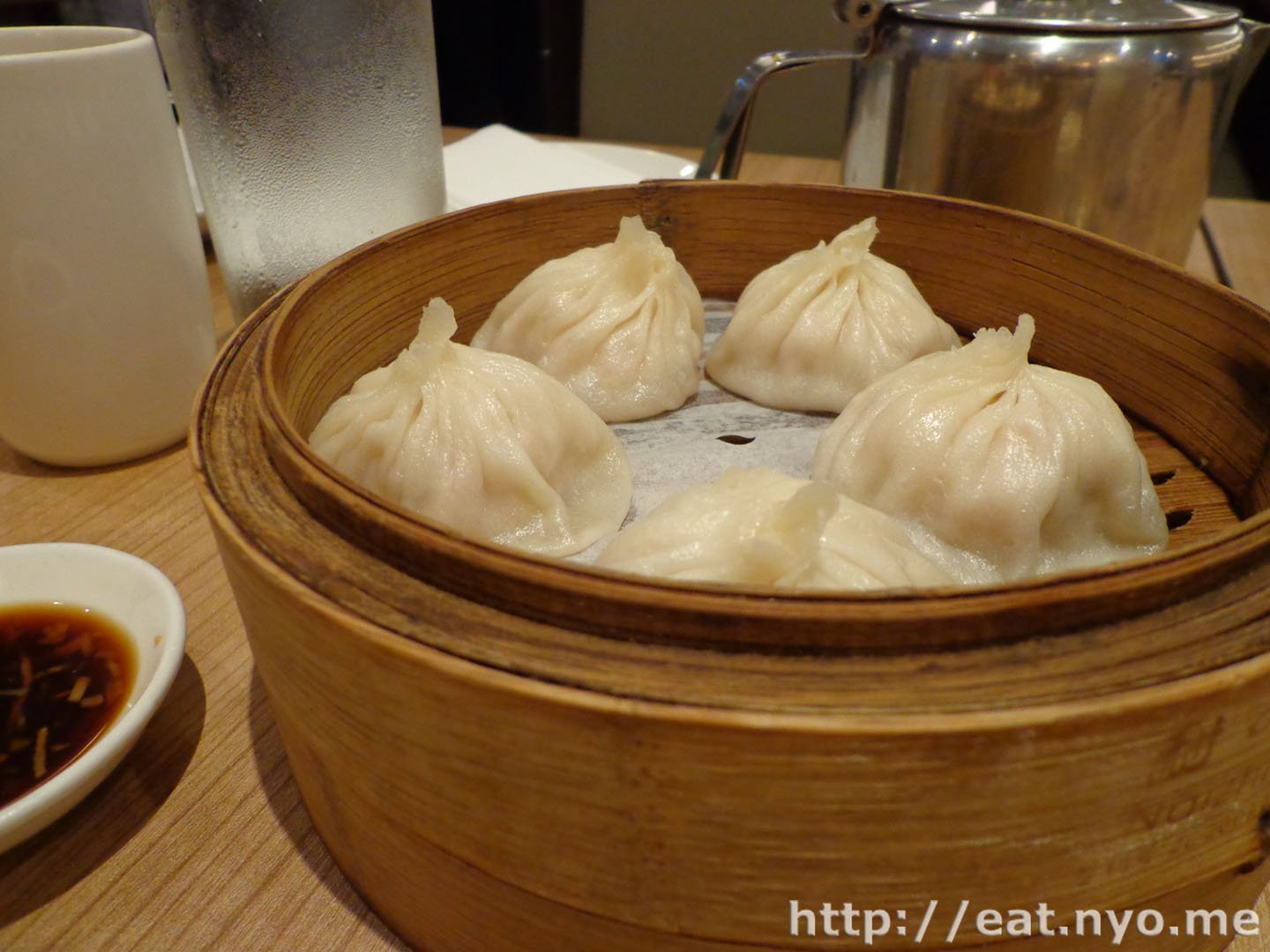 Their Xiao Long Bao was served in a bamboo steamer, freshly made and still steaming hot. These were five pretty large dumplings that would overfill a Chinese soup spoon, which is how I usually eat my dimsum. The first thing I noticed upon eating one was the sour aroma, which usually meant something not good. I let it stride after it disappeared in my mouth and was replaced by a piping hot sensation from the soupy pork inside the dimsum. I think Beloved enjoyed this. For some reason, I didn't find it particularly spectacular aside from the size.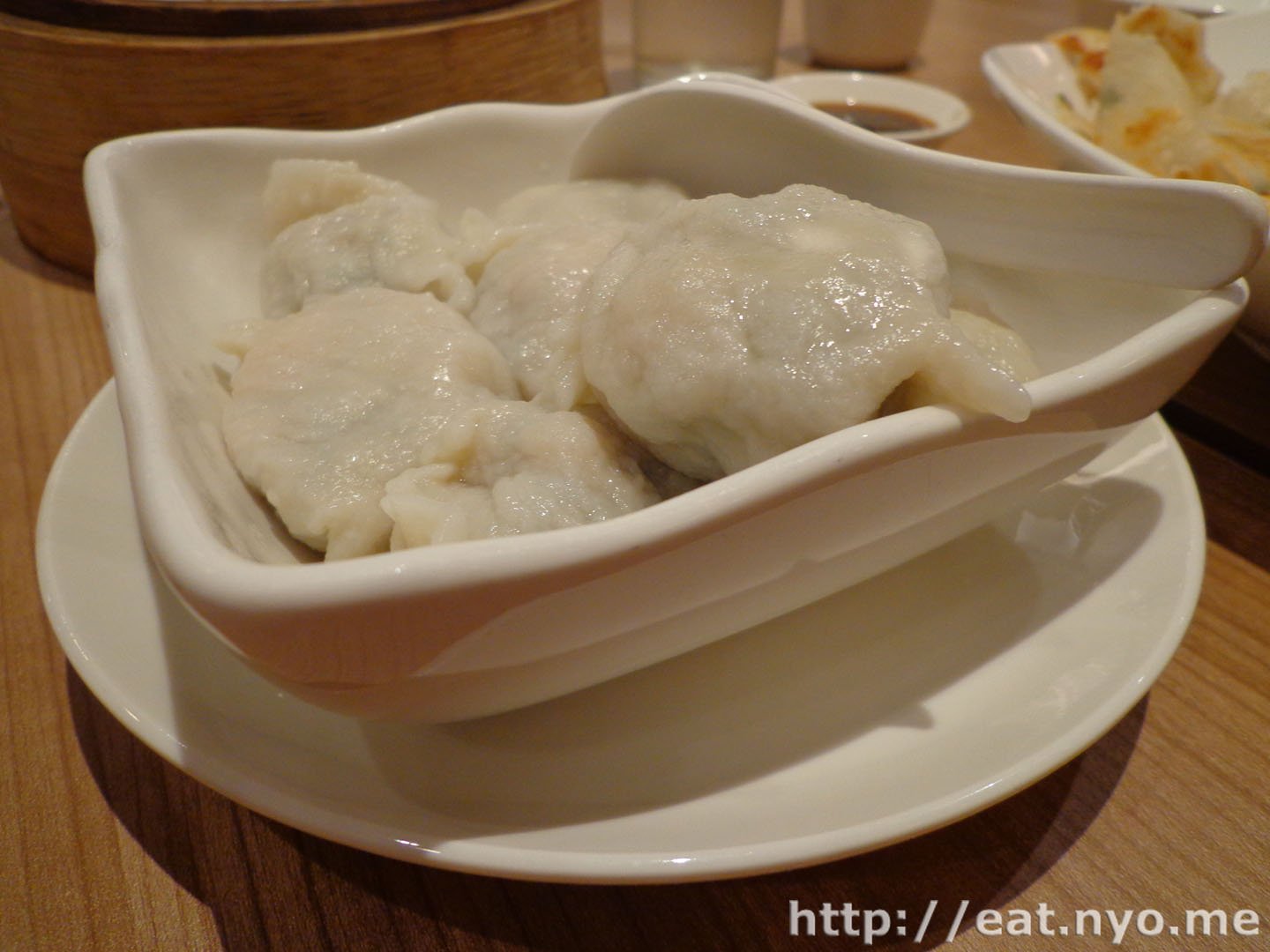 The Pork Dumpling with Chives was a very similar dish to the Xiao Long Bao. These dumplings had the same soupy pork mixture inside the wrapper. So similar, in fact, that the only differences I found were the size, which was smaller; the quantity, which was eight versus five; and the compactness, which here is more compact. It claims to have chives, but it really didn't do much to the savory pork soup with a sour aroma. Also, they were placed a bit carelessly that it didn't really looked appealing presentation-wise.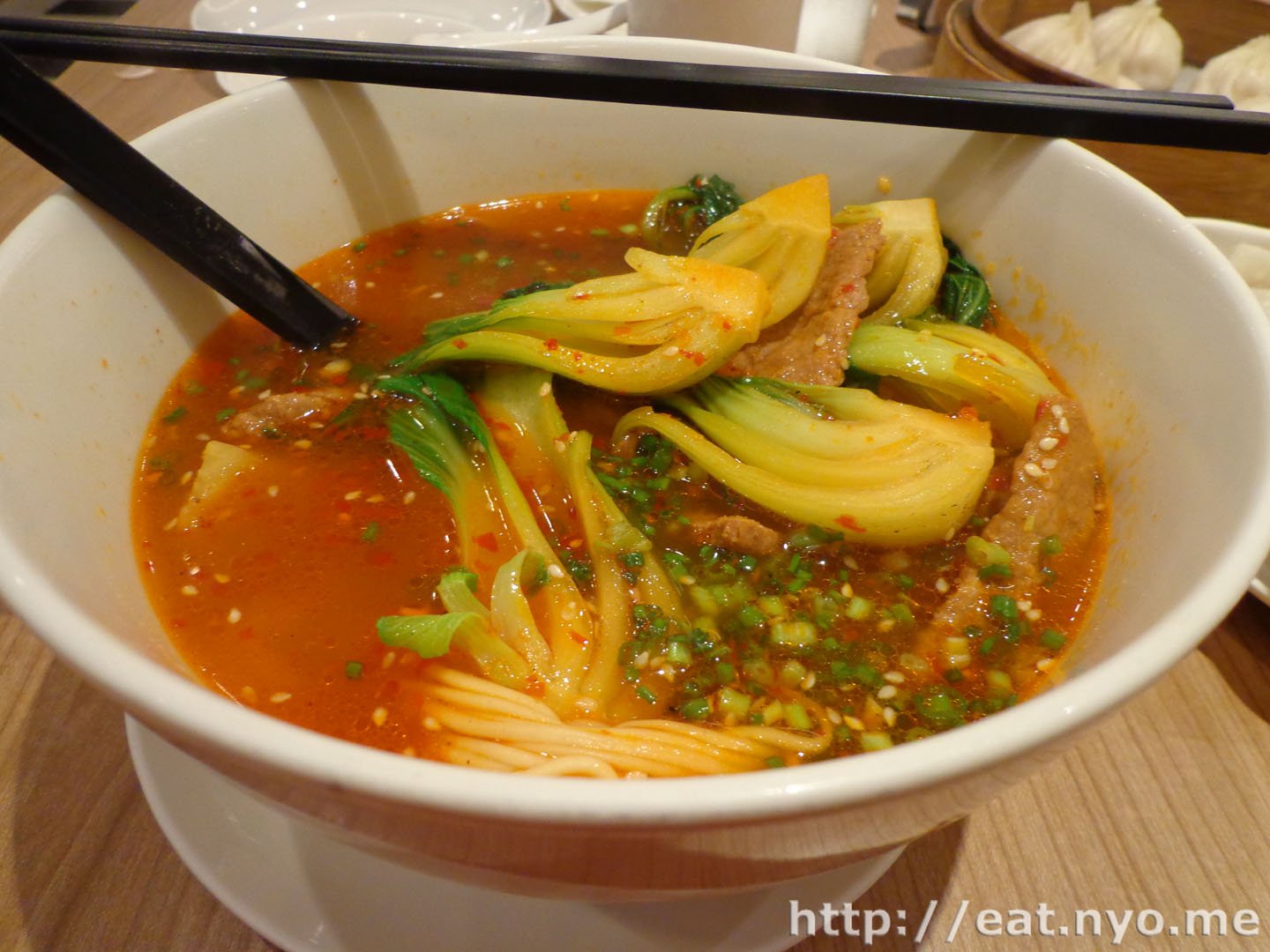 Since the price tag for their La Mian was a bit high, I expected a big bowl. Indeed, that's what we got. Beloved's La Mian - Beef Spicy Soup had a red broth filled with hand pulled-noodles, bok choy, and thin slices of beef. Despite its color, the broth wasn't extremely spicy and was just right. The beef were quite soft and Beloved enjoyed it a lot. One thing that bugged me, though, was the noodles. Yes, it was apparent that they were hand-pulled, but they were made such that the sizes of each strand was uneven. Some were thin, some were thick, and some were just not cut right, and had a mess of noodle clumps on the ends.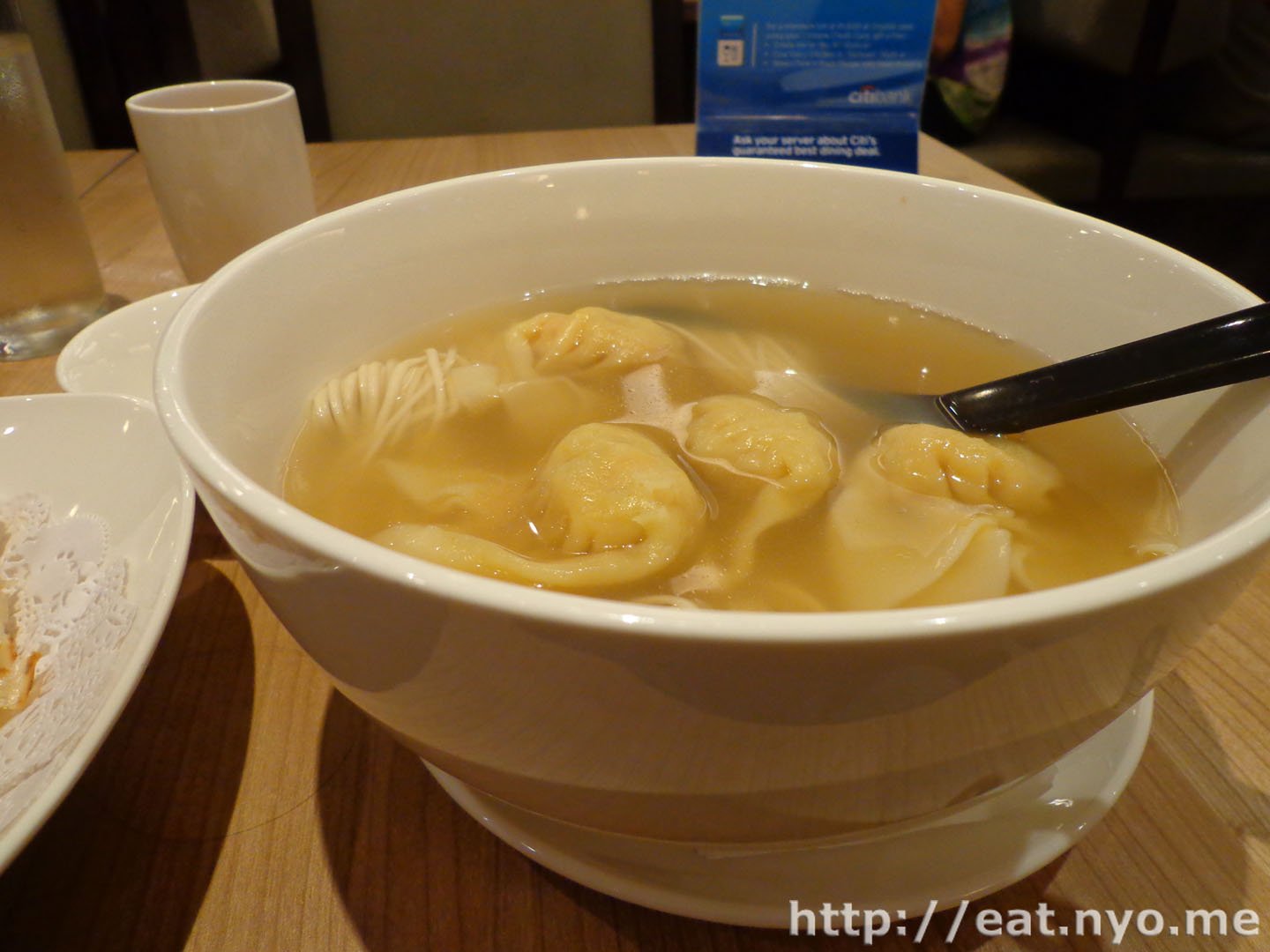 My noodles had the unfortunate similarity, only worse. My La Mian - Shrimp Wanton in Clear Broth had an almost transparent broth with a very, very, very mild flavor. I'll expound to that in a minute. Instead of beef and bok choy, the only toppings included here were shrimp dumplings. Now, I'm a big shrimp lover. I enjoyed the shrimp here a lot. I did not, however, enjoy the wrapper it was wrapped in. It was still uncooked, hard on the ends, and had a prominent taste of flour. That was not the only thing undercooked here—my noodles, although had a nice al dente bite to the thin strands, as I've mentioned, were unevenly made, clumped in ends, and still had a raw flavor in the thicker strands. Now, I don't know if this was how it was meant to be, but the raw flour flavor spread to my soup and was the dominant taste in my order.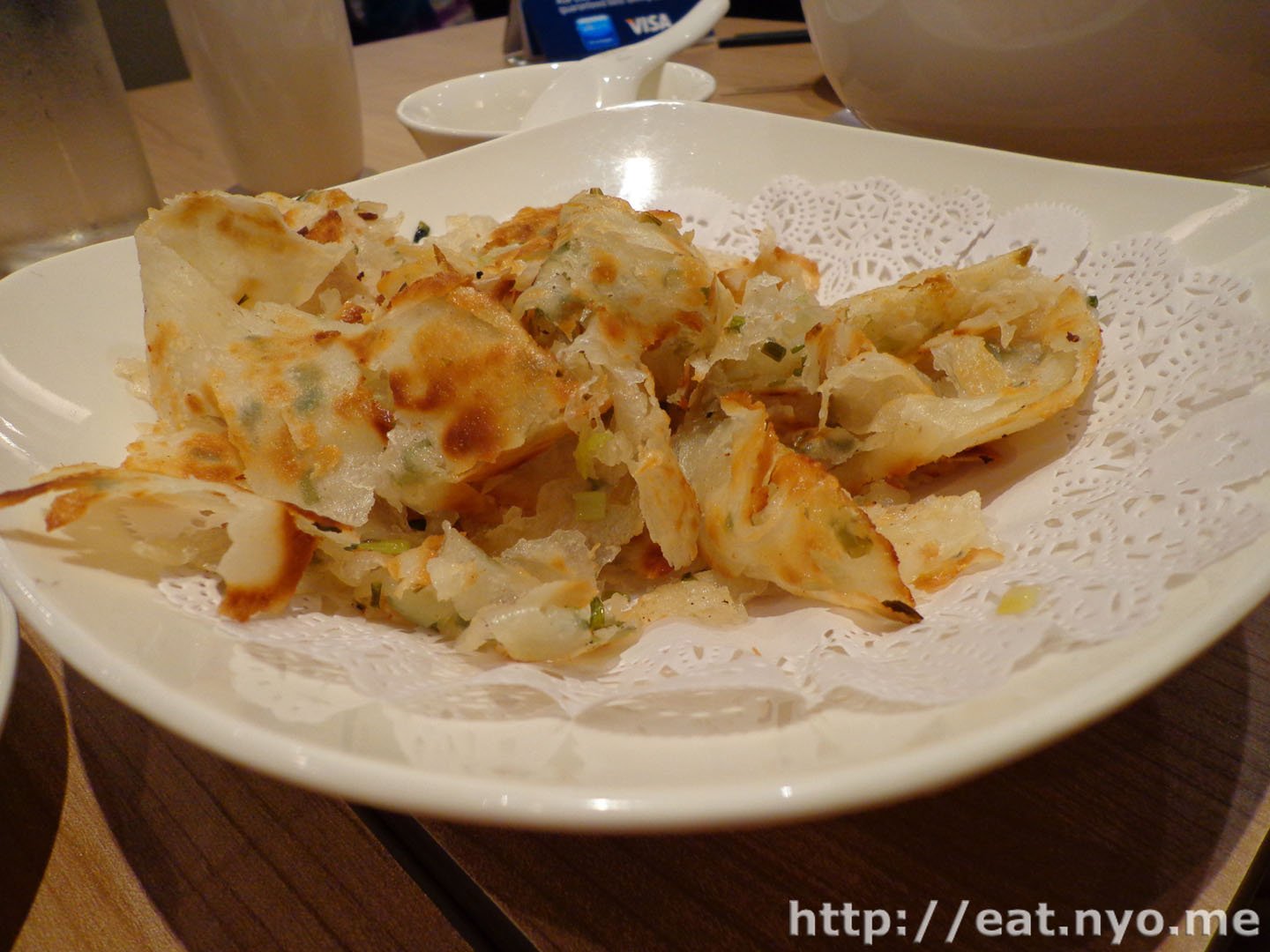 Finally, the Fried Pancake with Scallion looked… interesting. It also tasted interesting. Yes, it was quite similar to the one we had at the place I compared to earlier, but this one had a… uncaring approach to it. It looked like a mess and it was quite difficult to consume, clumping together at odd angles. I had a feeling that whoever prepared our dishes just didn't care anymore.
Maybe it was just an unfortunate mishap, but since I paid more than 250 Php for my bowl, despite its size, I cannot give it a passing grade. When a supposed mild tasting soup turns into a flour flavored soup, it's just not a pleasant experience. Also, on our last dish, it really did feel like whoever made it was indifferent to whoever ordered it. Since I happened to be the receiving end, I feel like it's proper to rate it as such. Before writing this, I read around other food blogs who visited this place, writing only words of praise or at least a worthy visit. Since it was highly praised, I expected a similar quality given to everyone. Maybe I'm the unlucky odd one. Unfortunately, because of that, I cannot recommend Crystal Jade.