Beloved and I had dinner a couple of times at Gloria Maris. This Chinese seafood-specialty restaurant had a newly-opened (or maybe moved?) branch at the top floor of Gateway near where the cinemas are. Beloved usually associates Gloria Maris with expensive and classy, the former being the reason why we don't consider going here. The first time we went, they were still on soft opening. Although it still looked classy and had an expensive feel, after surveying the menu, we found out it was surprisingly not-as-expensive as Beloved expected. Not fancying anything in particular that night, we decided to try it out.
As with most Chinese restaurants, most of their stuff is good for sharing. We found out that they have a soft opening promo wherein if you order more than 500Php worth, you get a free order of Yang Chow Fried Rice. We made sure to hit the threshold by ordering their Vegetables in Oyster Sauce (198 Php) and Steamed Fish Fillet and Beancurd (268 Php) as our main dishes, Steamed Seafood Roll (99 Php) and Hakao (99 Php) from their dimsum choices, a couple of orders of Seafood Spinach Soup (88 Php), and an order of Butchi (88 Php) for dessert. I asked if their juices were fresh, and received an affirmation. I ordered their Calamansi Juice (55 Php) and Beloved asked for their Watermelon Shake (78 Php).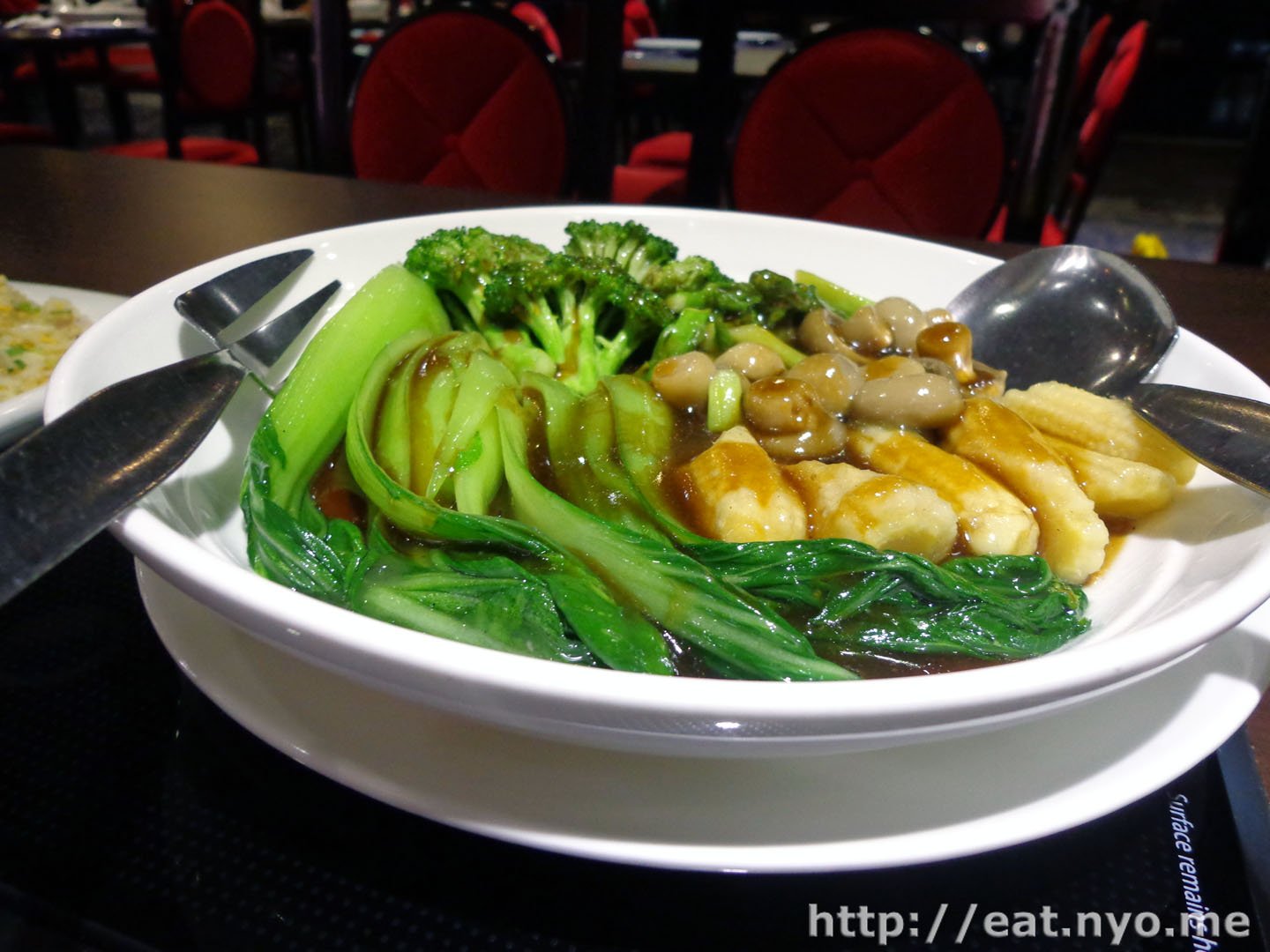 I was pleasantly surprised with the amount of veggies in our plate of Vegetables in Oyster Sauce. I thought it was a fair amount with the price tag. The veggies in particular were brocolli, asparagus, mushrooms, corn, and bok-choy. They were all simply steamed making them freshly tasting for the most part. The broccoli could've used a bit more time cooking, but the rest were done just right. The oyster sauce was nothing special, but it did remove some of the more bitter aspects of the veggies.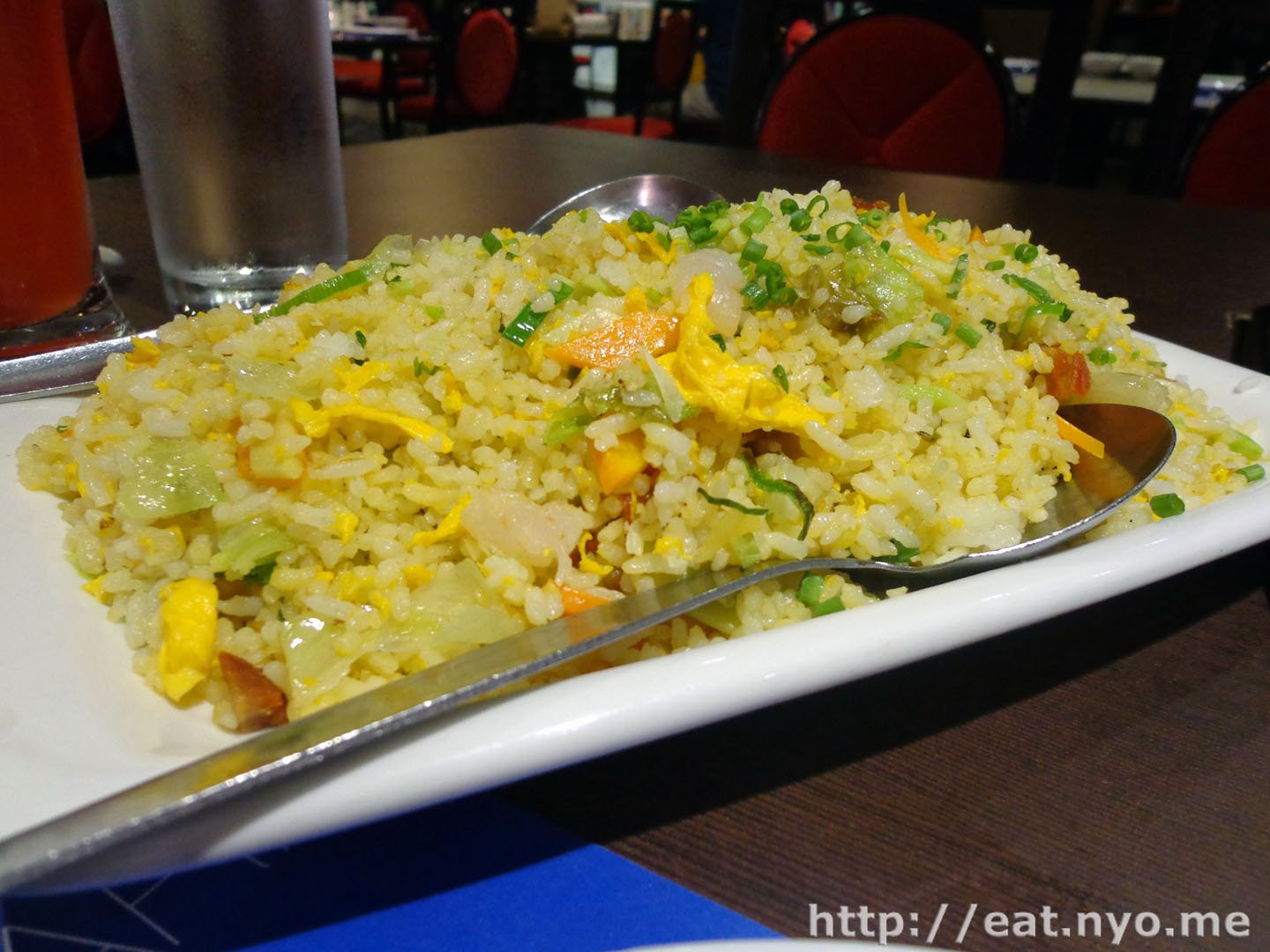 The freebie that came with our order, their Yang Chow Fried Rice, made our dinner a very good value. The amount of rice can feed at least two, maybe even up to four. And this is one of the more "complete" yang chow I've had, with scrumptious shrimps and bits of pork not excluded. It's also one of the better ones I've tasted—not too oily and very appetizing.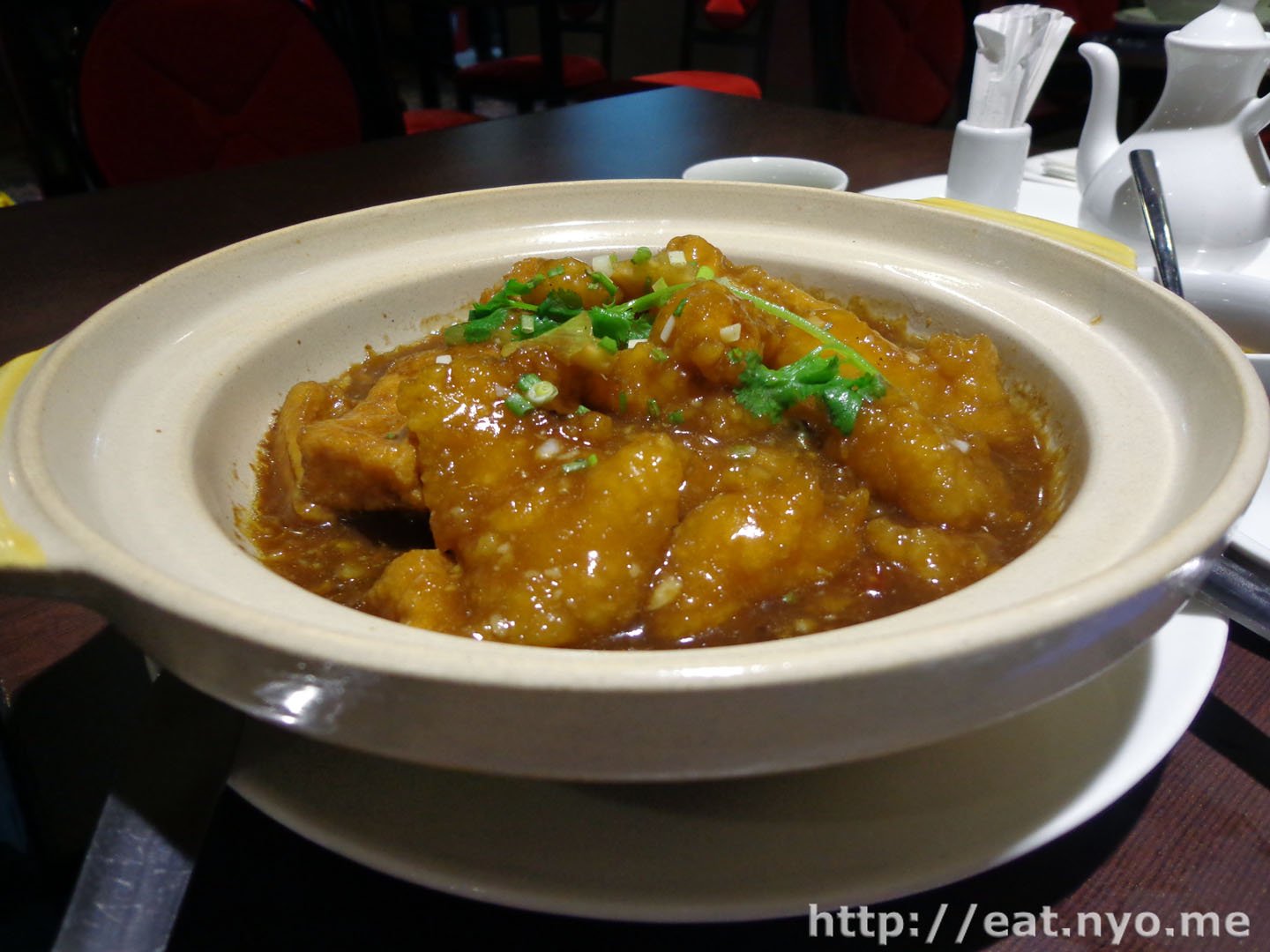 Above is the Steamed Fish Fillet and Beancurd. There's plenty of both, I'll give them that. The sauce was okay, a thick and mildly sweet one, not completely similar but also not far from the sauce in our veggie order. The beancurd was fried beforehand so it gave a nice contrast in texture and the fish they used was pretty soft. Not the best I've had, but it's certainly not bad.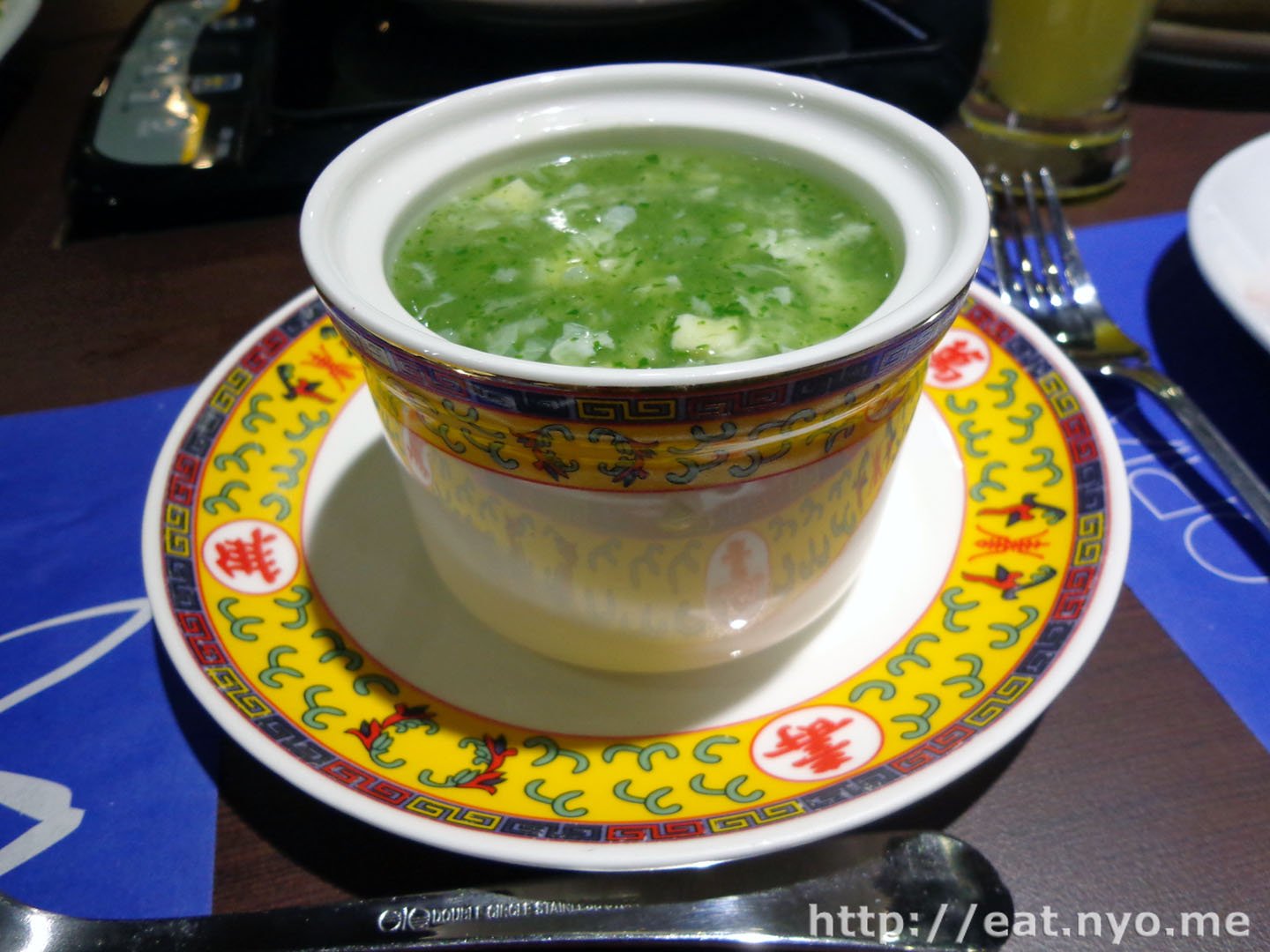 Although probably the most expensive order considering the amount, I was pretty satisfied with their Seafood Spinach Soup. This was the spinach soup I've had before that I've been wanting to try again. It's actually similar to the seafood spinach soups we've had in other Chinese places we went to recently minus the glass noodles, which I find unnecessary in this kind of order. The broth was hot and thick and the bits of seafood added an appealing bite to it. The only flaw is there's not enough of it for me.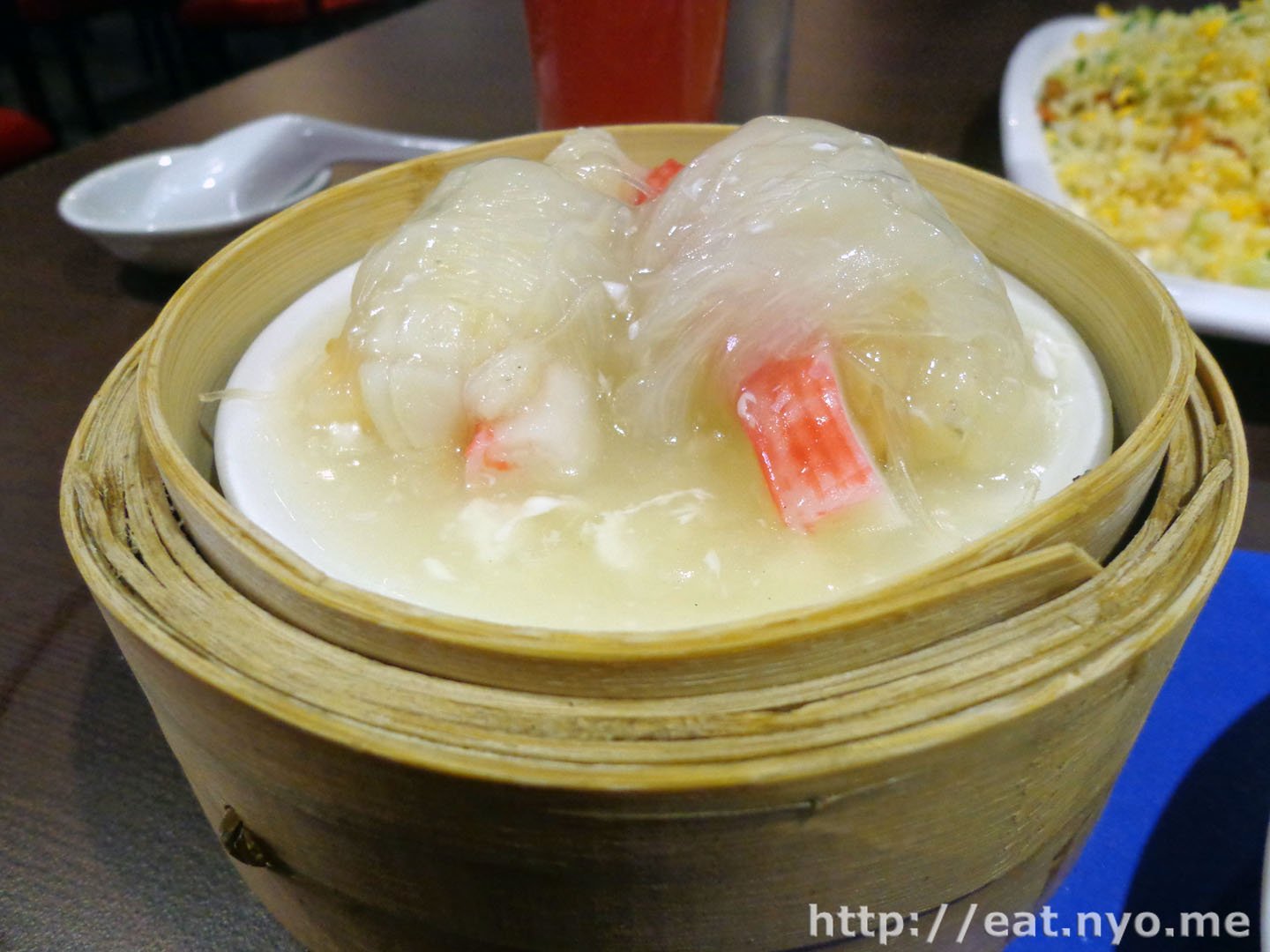 Our dimsum orders arrived steaming hot later. Beloved's choice, their Steamed Seafood Roll was delicious. This had crabstick, shrimp, squid, and fish all wrapped in rice noodles and steamed on thick, clear soup. Downside is there were only two of them, but if you consider what's in it, I guess it's a bit justified. I must say, the shrimp they use is fantastically fresh and delicious.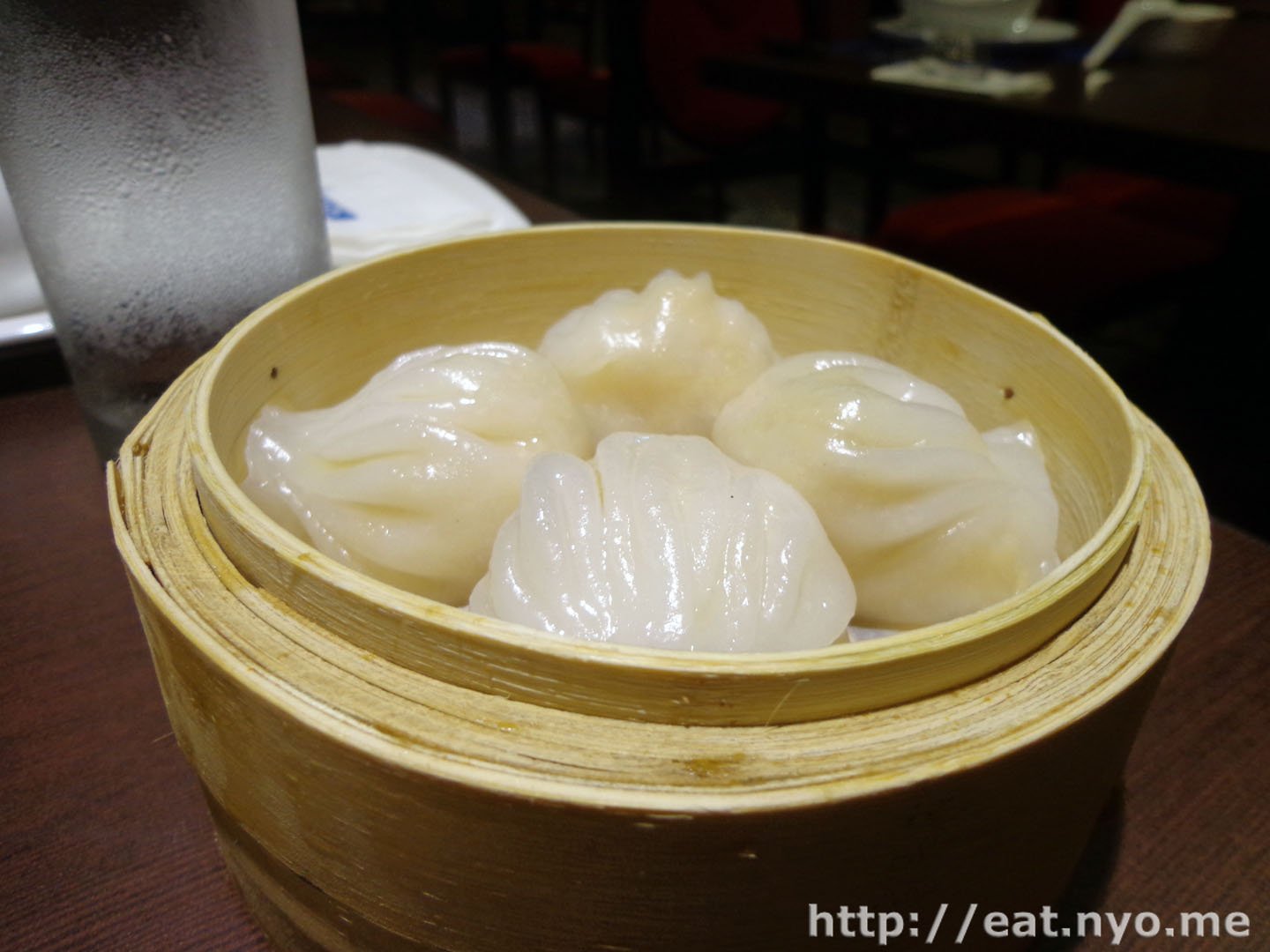 My dimsum choice, their Hakaw or shrimp dumplings looked very pretty. It's also the best hakaw I've had the chance to try for the quality of shrimp they used, which was similar to the shrimp that was included with the rest of our orders. They were also pretty decently sized, both inside and out, making me pretty satisfied.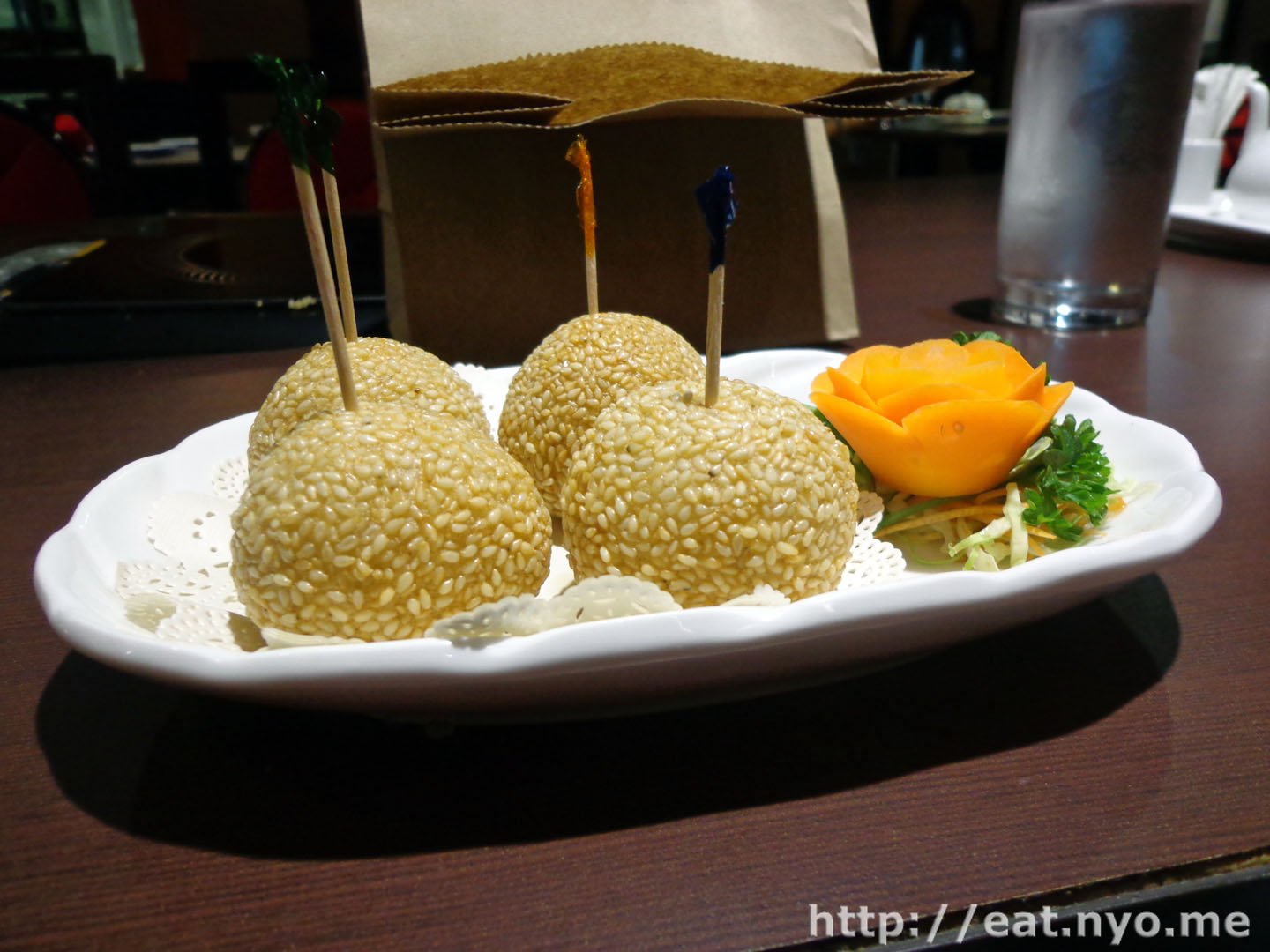 Our last order was obviously reheated, but it was still very satisfying. Their Buchi had the most scrumptious crunchy-spongy outer layer I've ever had. The inside is the usual mung bean paste, but, really, the outside is what made this dish spectacular.
Our bill that night amounted to over 1K Php. It's a lot considering the rice was free, but I also thought it was well worth it for the variety we had. We only had a quarter of both the fish dish and rice left over. Our second visit was a week after. We discover they had a more premium, expensive menu which reflected Beloved's former impression of this place being expensive. Beloved was thinking about ordering their Lapu-Lapu, but frowned when she heard the minimum price (it was per 100 grams), so instead, she ordered their Seafood with Sea Cucumber Hotpot (580 Php). I ordered their Gloria Maris Special Noodles (228 Php) because I wanted to try out their noodles despite Beloved being against it for some reason. We also ordered their Shark's Fin Siomai (98 Php) and Shanghai Siao Long Pao (108 Php). Beloved also ordered a cup of Jasmine Rice (48 Php) and for our drinks, I asked for their Green Mango Shake (78 Php) and Beloved ordered their Four Season Shake (88 Php).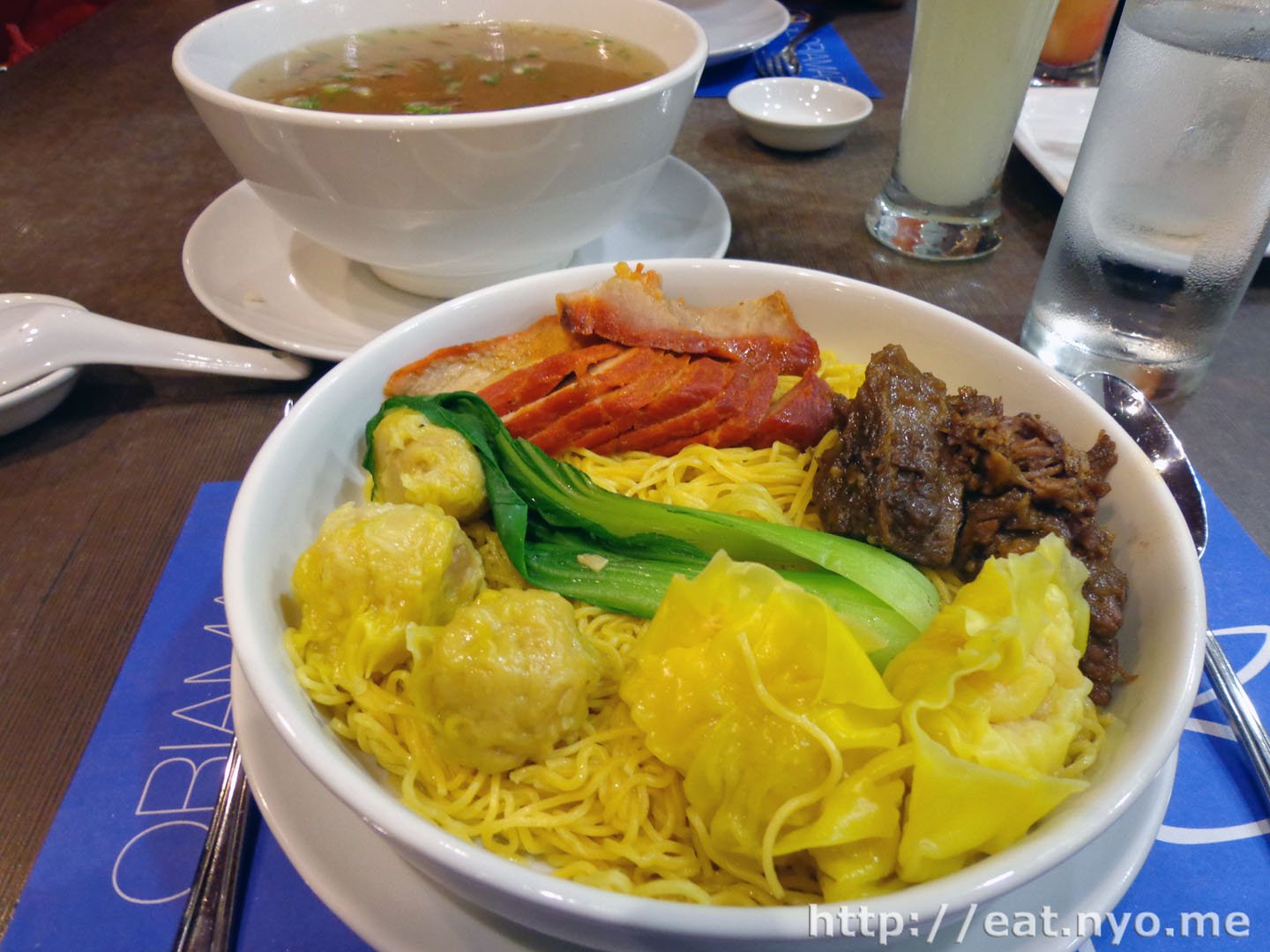 I will never order anything that's called "Special Noodles" again. No, Gloria Maris Special Noodles wasn't bad at all, but it was not what I was expecting. I asked if this was a noodle soup dish, and was told it was only to find out that the soup was separate from the noodles. It's a pretty large but shallow dish almost completely covered in noodles. On top were various toppings: pork asado, braised beef, shrimp dumplings, meatballs, and bok-choy. All of them were surprisingly good, with the shrimp dumplings taking, again, much praise due to the quality of the shrimps and the beef for being quite soft. The beef-flavored broth was not the best broth I've had, but I highly doubt it's made from bouillon cubes.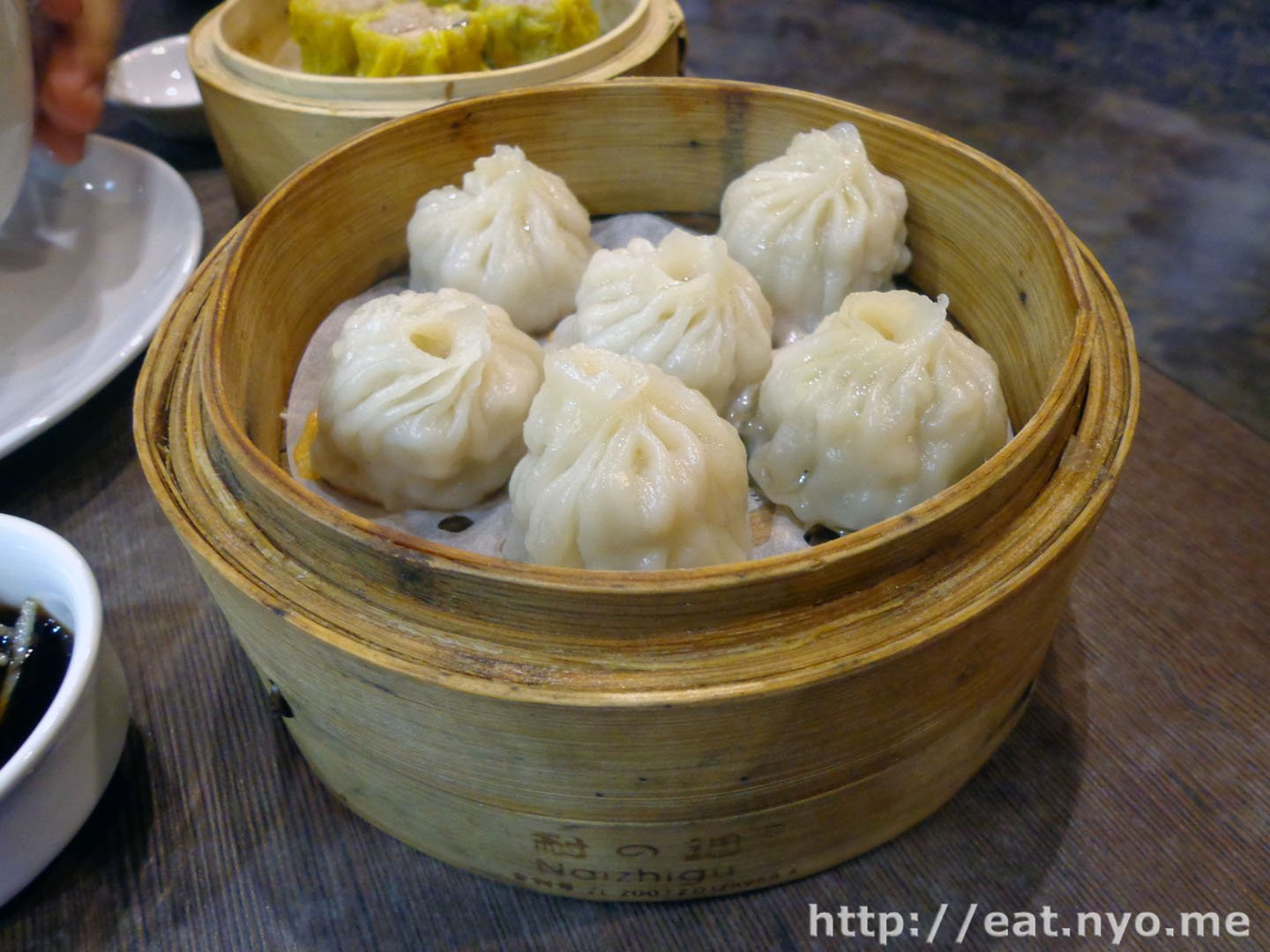 The Shanghai Siao Long Pao is a bit more expensive than their other dimsum items, but there were six of them. Although slightly smaller than the* hakaw* we had the week before, they were still pretty big compared to competition. I recently learned the correct way of eating this was poking a hole in it and drinking the soup inside. I was disappointed to find out that it had little soup inside. It had plenty of filling of I suspect pork and ginger, the latter due to the noticeable taste, however.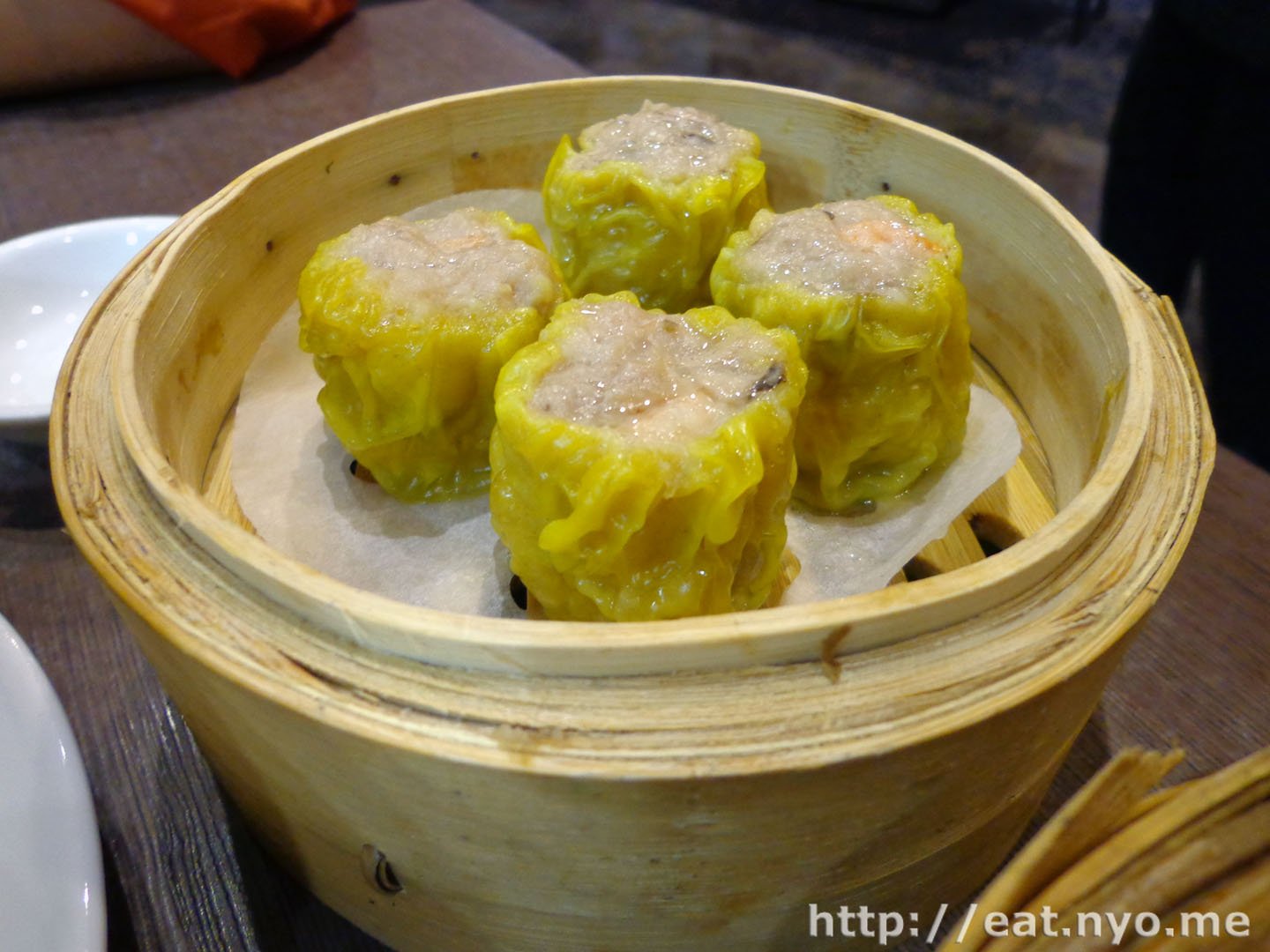 Their Sharksfin Siomai had real bits of gelatinous sharks' fin inside, which is probably why it was relatively small compared to our other orders. This disappointed me, actually. I just wanted to find out if it had real sharks fin (which I'm highly against for, as it's tasteless and apparently endangers sharks). However, it's mostly a minced pork mixture, which was the good part.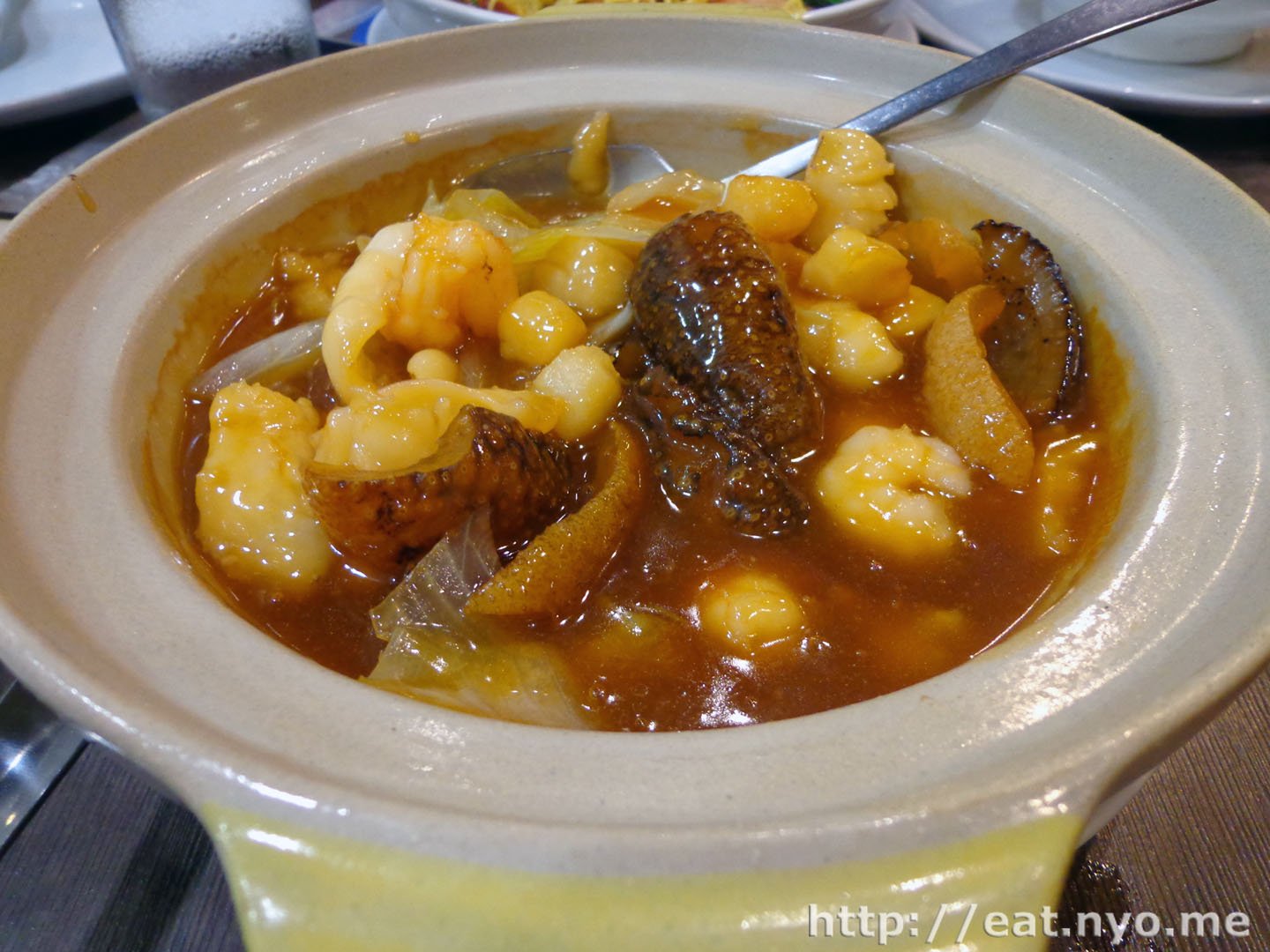 Beloved's somewhat expensive order, the Seafood with Sea Cucumber Hotpot was justified by the presence of rarely-used sea cucumber. I've only had the opportunity to try this chewy but slimy food, but it's a nice touch to the wonderful rest-of-the-dish, which included shrimps, fish, scallops, and squid. I guess you really go here for the seafood, as they were all nicely cooked, resulting in different but appealing tastes and textures. My only observation is that this dish lacks vegetables that I usually see in other Chinese hotpot dishes. Then again, our hot pot the last time also lacked veggies.
Our second visit was a more expensive night, costing us almost 1.3K Php. We also had less variety this time, and they no longer offered the free yang chow promotion. Overall, I thought the two visits were worthwhile for all the great-tasting food we had. This place is probably not good for frugal dates, but might pass for frugal groups of at least four, if you don't choose stuff from their premium menu. I think that's what this branch of Gloria Maris is aiming for: to compete against the Hap Chans and Yang Chows. Then again, the only other times I've been to Gloria Maris before were expensive occasions and that usually had crab and expensive fresh fish and never knew if they offered these relatively affordable dishes. The quality is up there too, so this place definitely receives my recommendation.