Beloved and I revisited Gloria Maris at Gateway almost a month ago. We celebrated the eve of our anniversary here. It's been almost five years since our first visit, and I am partly curious how inflation comes into play. Anyway, we went here since we were somewhat craving for seafood and this was one of the few decent places in Cubao that we know of.
Their menu has changed, although not as drastically as other places we've revisited years apart. They still serve the "fancier" seafood such as abalone, sharksfin, lobster (and variants), and crabs, all of these without a permanent price on their menu, but definitely priced at four digits, perhaps more.
We didn't bother finding out. Luckily, this branch serves some budget Chinese food options, as we found out the first time we went. I ordered their Beef Brisket with Wanton Noodle Soup (280 Php) and Beloved got their White Hainan Chicken Set (250 Php), as our main courses. We also got their Seafood with Tofu (400 Php, small) after finding out this was their seafood hotpot renamed. Also, we got their Beancurd Roll (110 Php) and Steamed Seafood Roll (120 Php), my and Beloved's favorite dimsum respectively. Finally, I also got their Fresh Calamansi Juice (55 Php).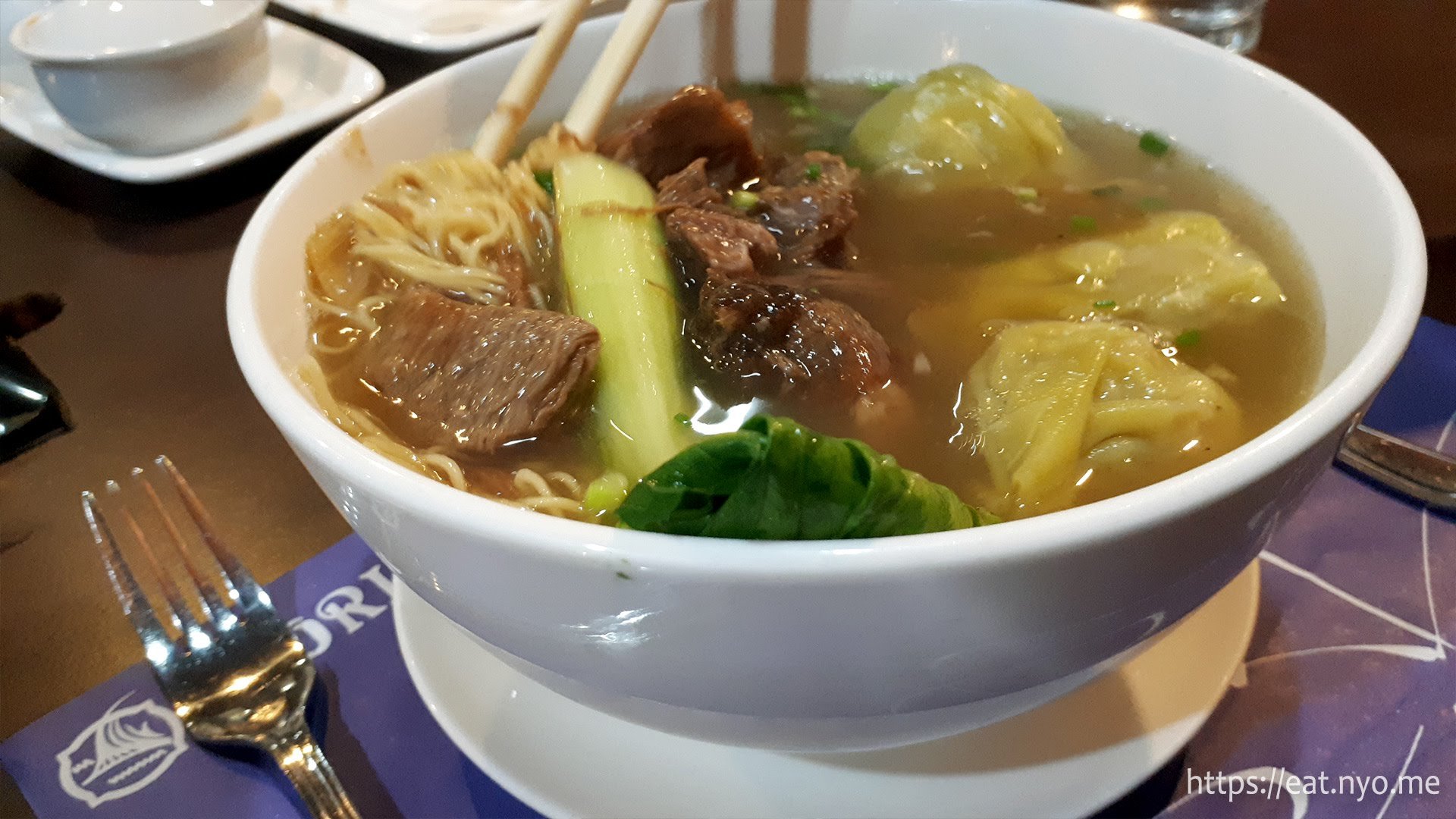 Recalling the Gloria Maris Special Noodles I've had before, the size of their Beef Brisket with Wanton Noodle Soup was comparable. Quality-wise, it's also similar. The firm noodles had a nice bite and the toppings, both beef and wanton, were generous. Their soup was not as sweet and savory as what I've been accustomed to, so this is one of the nicer variant I've had. Reading back, I noticed that the priced drastically increased, though.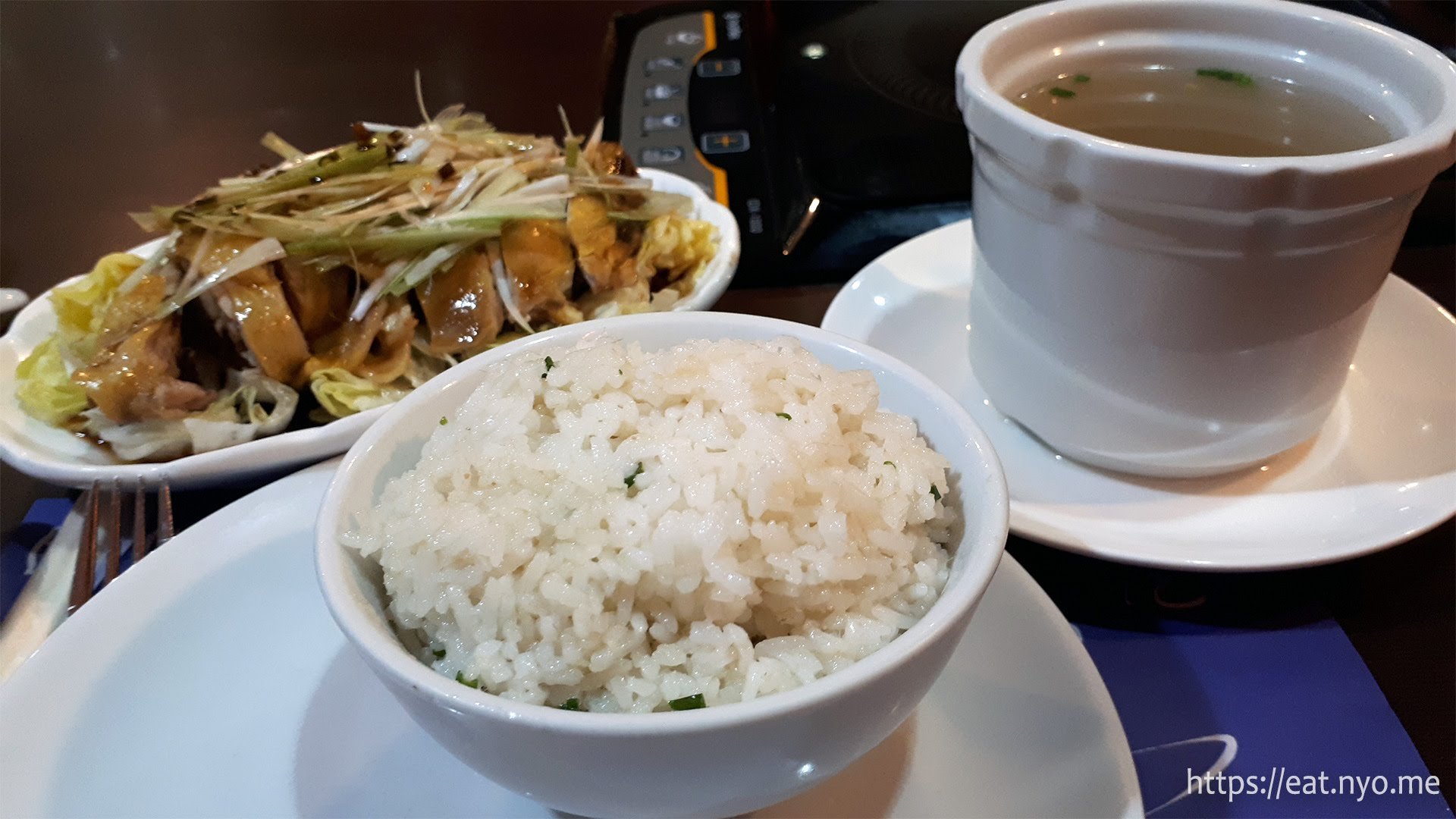 Their White Hainan Chicken Set was not the glutinous chicken rice meal with the tasty chicken rice from Singaporean restaurants that we've tried and enjoyed, making Beloved slightly disappointed with her choice. The chicken was topped with a lot of shallots, topped over other greens, and was slightly roasted, but it was soft and tasty, so Beloved still liked it. The soup was very subtle, almost refreshing, which was strange for chicken soup. I guess we learned that Hainan is not Hainanese.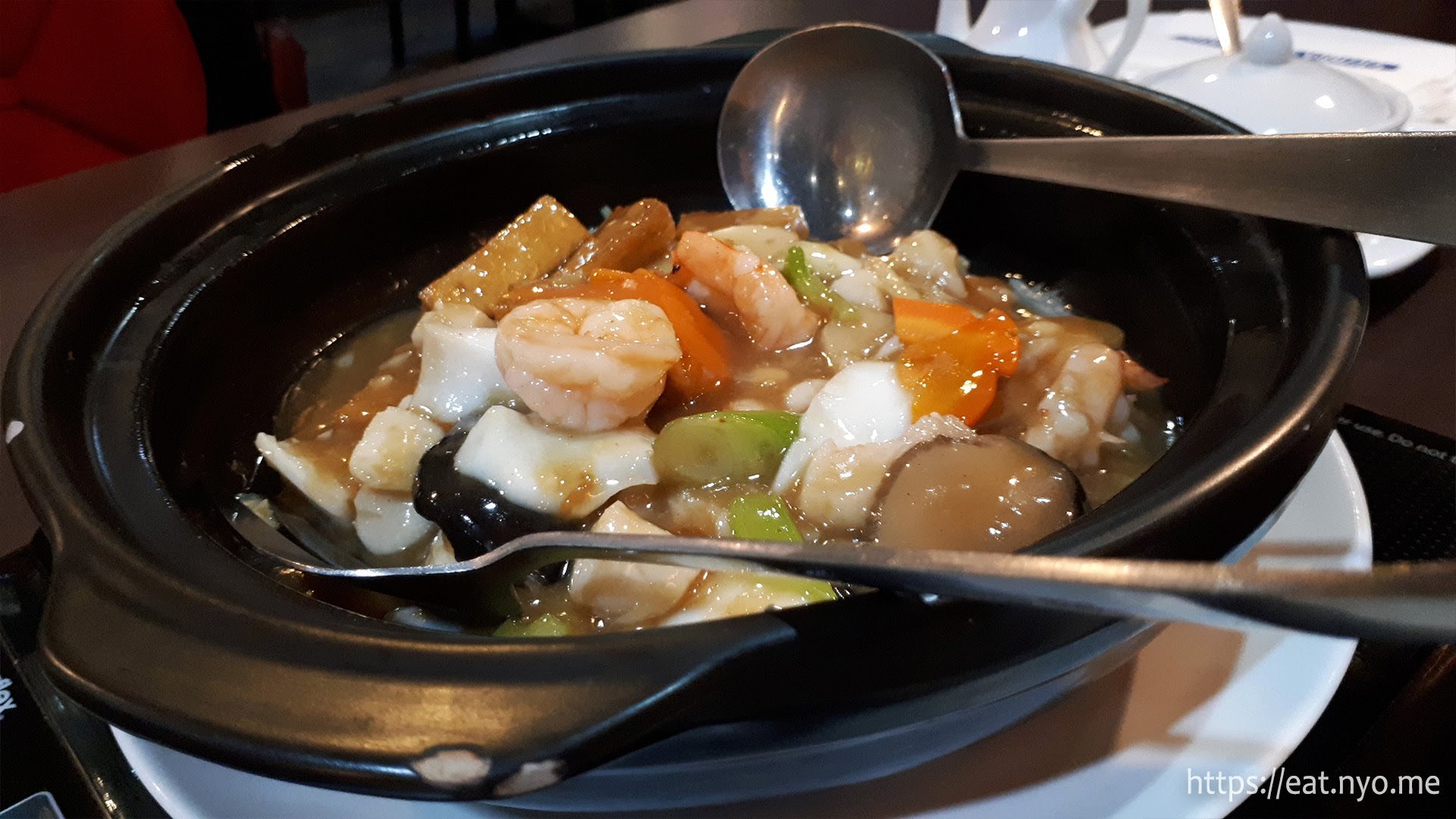 Their Seafood with Tofu was indeed the seafood hotpot Beloved loves. There's shrimps, fish, squid, various mushrooms, veggies, and, of course, tofu, swimming in a thick, savory sauce. I enjoyed the gradient of textures you can experience here, from the scrumptious shrimp, to the bitey squid, to the crisp veggies, to the silky tofu, and the soft fish. Taste-wise, it's just the semi-sweet and savory sauce, so it's really the textures carrying this dish.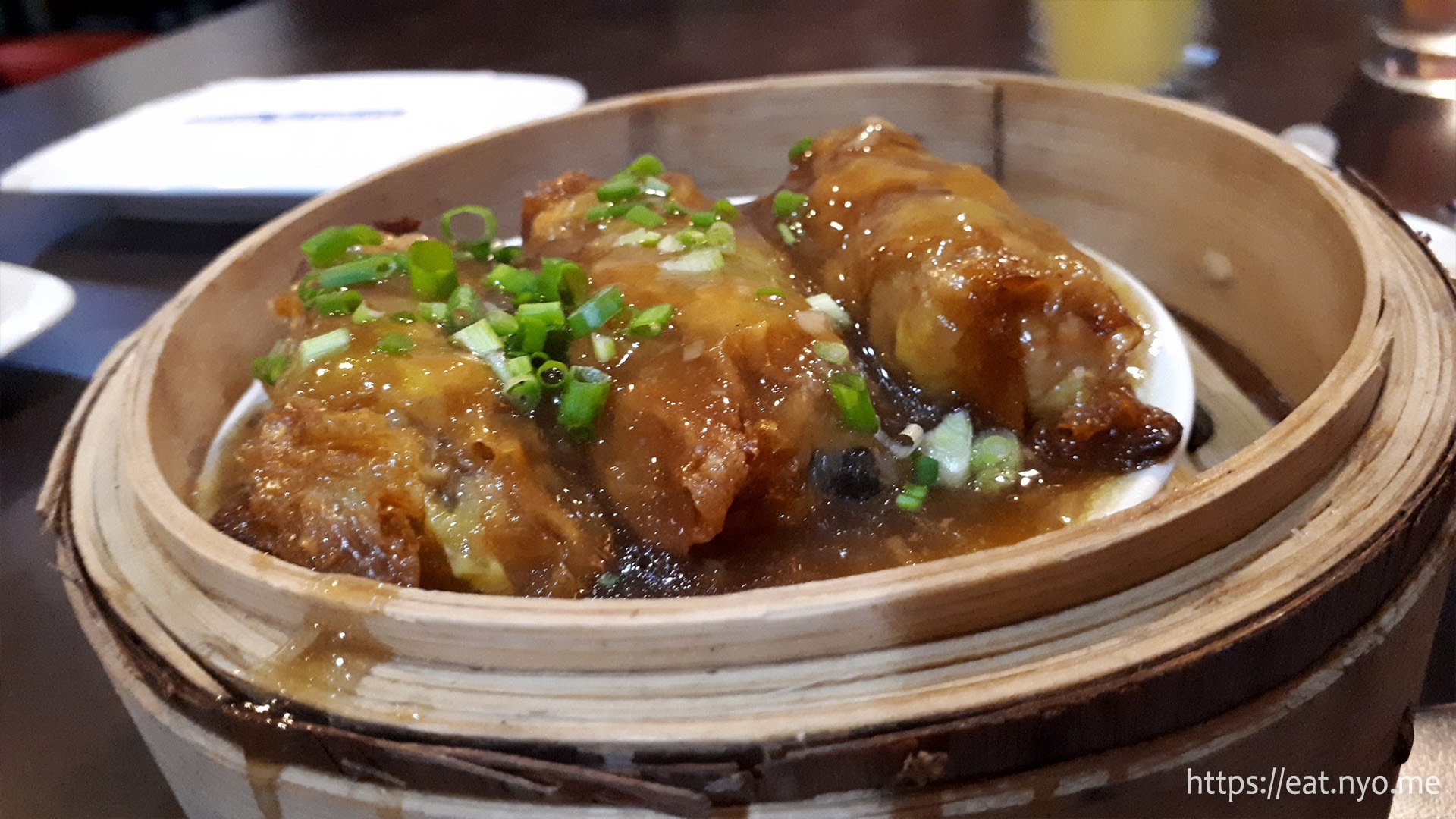 Our dimsum arrived after our main orders. Perhaps that really is how it is genuinely? Anyway, their Beancurd Roll was satisfying. It had the expected mixture of meats wrapped in beancurd skin which gave it the nice bite that I love. It's also quite sizable, and it's actually a decent value for its price.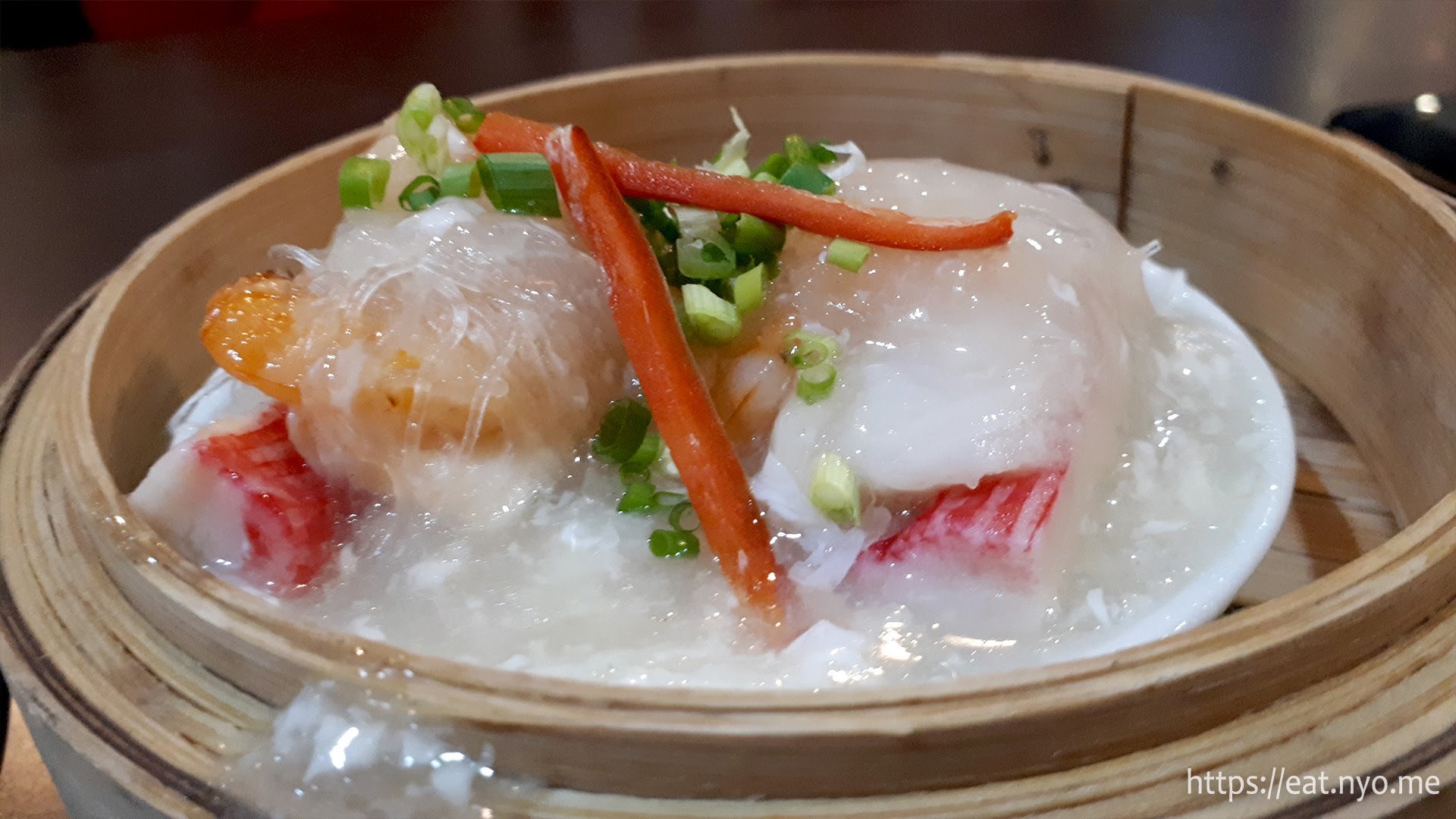 Beloved's Steamed Seafood Roll can be compared to what we had in Ling Nam. The vermicelli-wrapped seafood included fish, crabsticks, and shrimp. It didn't have brocolli, though, and instead had carrots to hold it all together. I still found it impossible to eat in one bite, and the soft fish and crabsticks fell apart despite the support from the firmer carrots.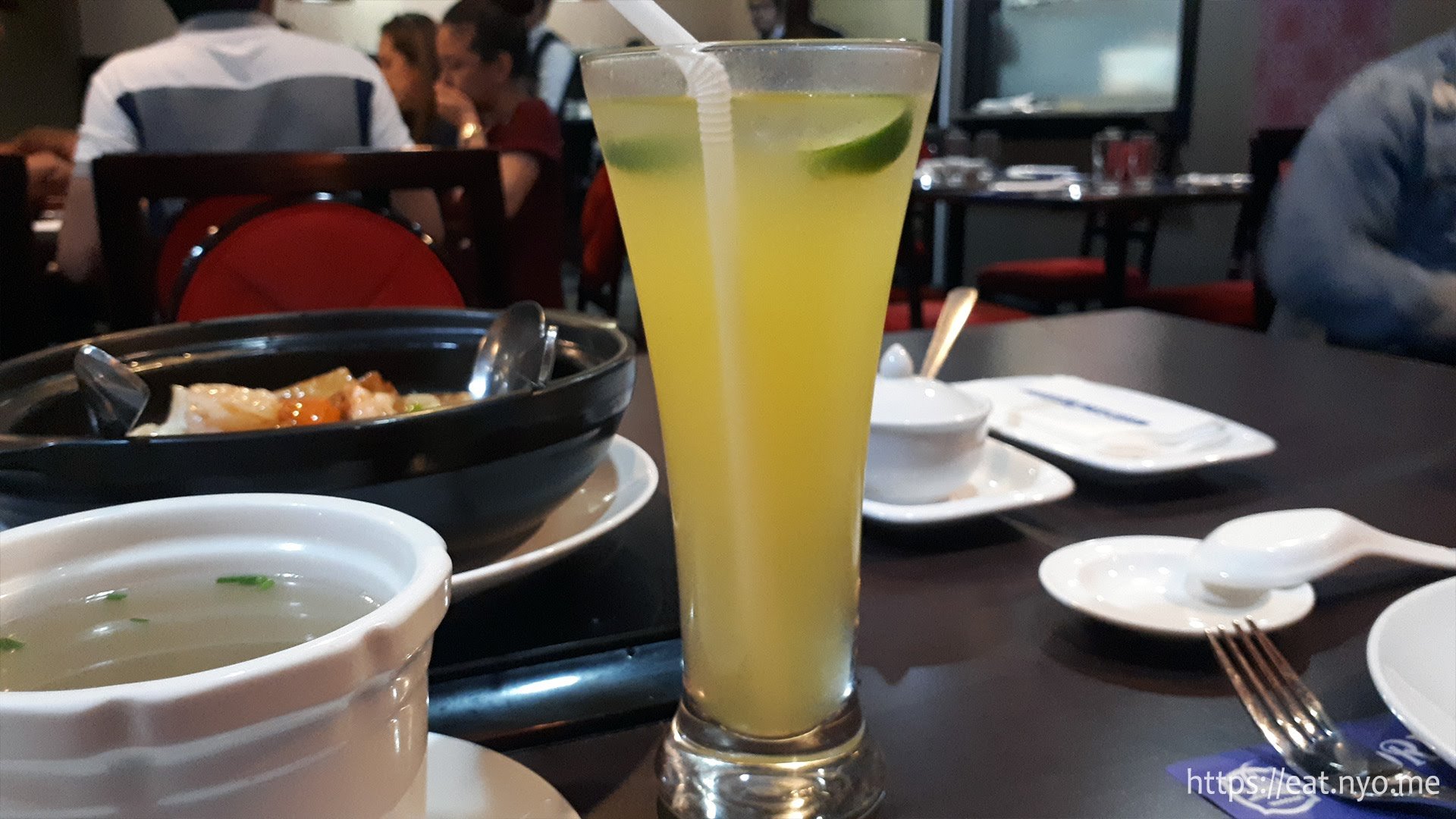 Oh, and I forgot about the Calamansi Juice. This is just pure juice with water; no sugar added, so no complaints here.
The meal cost us 1.3K Php after taxes (no service charge). Surprisingly, this was similar to what we paid for in our first two visits to Gloria Maris, and it felt like we got a better deal this time—or maybe we just got smarter with our orders. Also, I must applaud that they've maintained a decent quality for their food. This is still definitely an upscale Chinese restaurant, although they do offer some relatively affordable options. But if you're going here anyway, you might as well splurge a bit—maybe not to the point where you go order their abalones and sharksfin. Their seafood is definitely better than the competition, so focus on that in your choices.