This is a part of my Sendai, Japan trip. If you want to have an overview of my entire Japan "Food Odyssey", I suggest you start with my 7-Eleven review and follow the different links from there.
While waiting for my flight back to Manila, I opted to have a late lunch/early dinner at Jushoan. Since it's located at Sendai International Airport, it had a translated menu on the outside and I already know what I was getting even before I stepped in. The place, while a cafe, served quite a lot of different dishes, most of them using the local specialty gyu-tan as their protein, including ramen, donburi or rice toppings, and curry rice. I'll let you guess which one I ordered.
I only had a few yen left, and since their menu items were featured outside the store, I already knew that this place fit almost perfectly within my budget and would only leave me with a couple of Yen coins. As wheels are usually dirty, I was asked to leave my non-handcarryable luggage outside. I sat beside a window that showed the airport runway. If you know me well, you might guess that I picked the ramen. However, I opted to order their Curry with Beef Tongue Set (1060 Jpy) this time.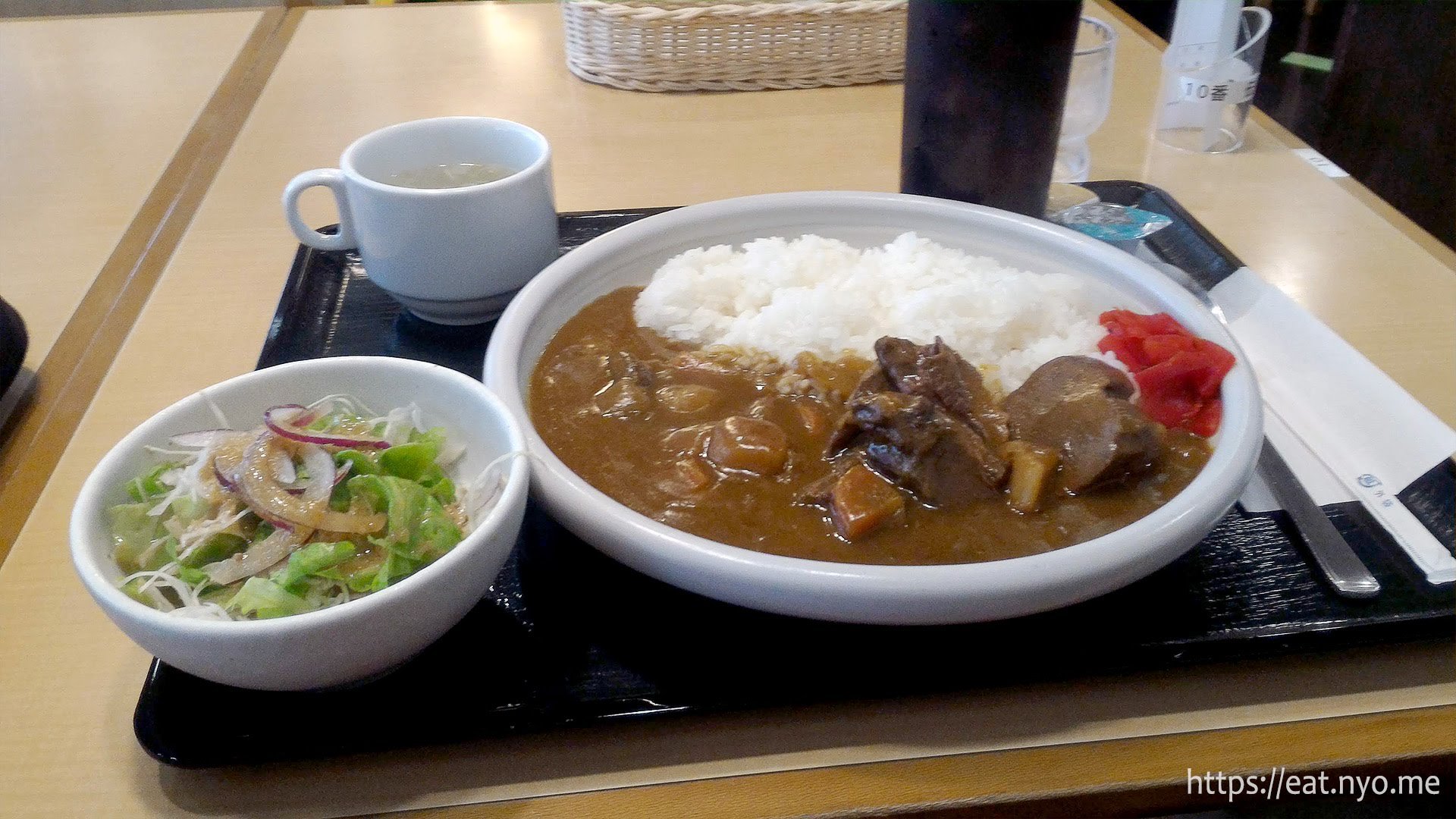 My Curry with Beef Tongue Set arrived in a matter of single-hand finger minutes. The meal included the aforementioned curry rice with beef tongue, a soup, a salad, and a coffee (choice of ice or hot); I opted for iced coffee this time. I started with the soup hoping it's similar to the one in Higashiyama, but was a bit disappointed that it didn't have the soft, tender beef pieces. I was still okay, though. The salad was quite simple, Caesar-style salad, with only onions and greens. Similarly, it was just okay. The coffee was fine, but it was already the third coffee of my day (first being the free one from my hotel), so it didn't do much anymore.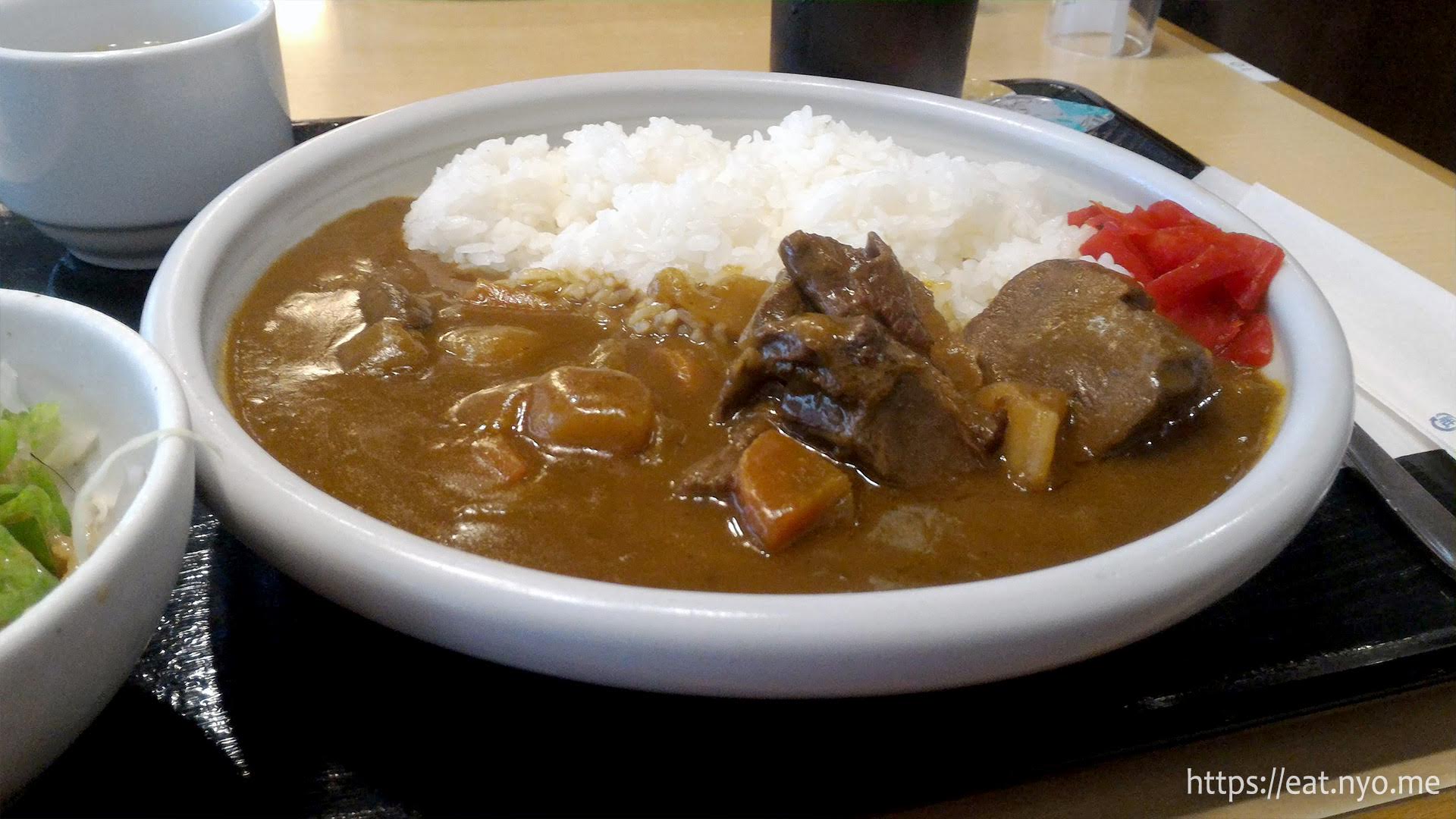 As for the main course, the actual Curry with Beef Tongue was spectacular. While the curry was quite mild, to my liking actually, but might not be for others, it was still quite aromatic and had the usual carrots and potatoes to make it hefty. But, really, the star here are the gyu-tan or beef tongue cuts that disintegrated quite softly in your mouth, almost like a well-cooked lengua, only a bit thicker and meatier. There was enough rice here to make my not-too-big-on-rice self quite full.
I was very pleased with my order. Even though, judging by the little time needed it was served to me, my food might have been pre-prepared and just reheated, it was still very delicious and very filling. For a little over 1000 Yen after taxes, Jushoan perhaps would've been a very memorable exclamatory "last meal" in Sendai before leaving Japan; however, I was horribly mistaken—not with the memorable part, but the part in the quotes. For details, you can learn more by reading through my 7-Eleven review, linked below.
If you came from my 7-Eleven review, you can click here to easily continue following my food odyssey in Japan from where you left.