Beloved and I had dinner at Sentosa last night. This Singaporean-Chinese restaurant is among the newer ones in Tomas Morato, albeit this one has been here awhile. Still, I think it's not yet been a year since its opening. Anyway, what kept us from eating here are a couple of things: first, we don't know what to expect from a Singaporean restaurant, this being the first one we've to try; and, second, their windows consist of different fish tanks where they keep their fresh seafood, and we have no idea how many people are eating inside without taking a peek at the door to find out if people actually eat here. For some unknown reason, we did finally eat here last night, and what follows is the experience.
I was sort of pleased to find out we weren't the only customers there. And when we did go in, many other tables followed suit. As expected, their dishes consists of many Chinese and Southeast Asian food, ranging from the Thai, Malay, Lao, and a couple of pure Singaporean dishes. To be honest, aside from Thai food, I have little knowledge and experience of other Southeast Asian cuisine, which might sound weird coming from a Southeast Asian blogger. Their prices are a bit higher than the usual Chinese restaurants I've been to, but only by a nudge.
Since we wanted to try out "real" Singaporean food, we got a couple of what we know, or at least heard, of. Beloved ordered their Singaporean Laksa Noodle Soup (230 Php) and I got their Hainanese Chicken Rice (220 Php). We also got a couple of dimsum: Crystal Prawn Hakao (95 Php) and Siao Long Pao (125 Php). Finally, our drinks consisted of Thai Iced Tea (90 Php) for me and Chrysanthemum Iced Tea (85 Php) for Beloved, the latter being bottomless. We wait for our orders with complementary peanuts.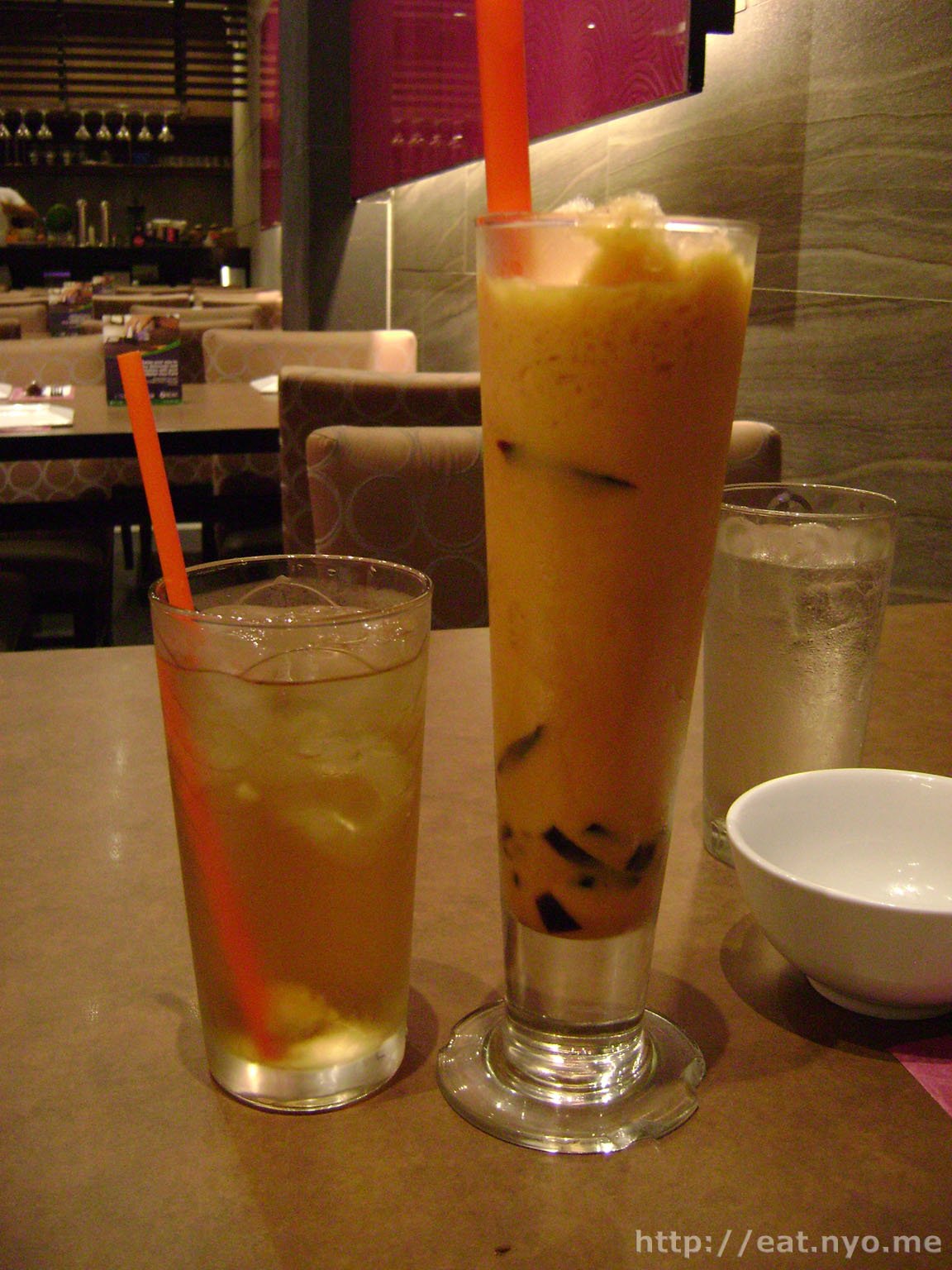 I only usually only write about our drinks, more so feature it, when there's something interesting about them. And, indeed, our drinks were interesting. Beloved's Chrysanthemum Iced Tea is the one on the left, and my Thai Iced Tea is the taller one on the right. Beloved was looking amazed at my glass, and even more when she tried it out. Her only complaint were the jelly inside. As for her drink, well, it was much more fragrant than your usual iced tea, and it even has a chrysanthemum bud swimming inside it, which I dared Beloved to eat. She didn't.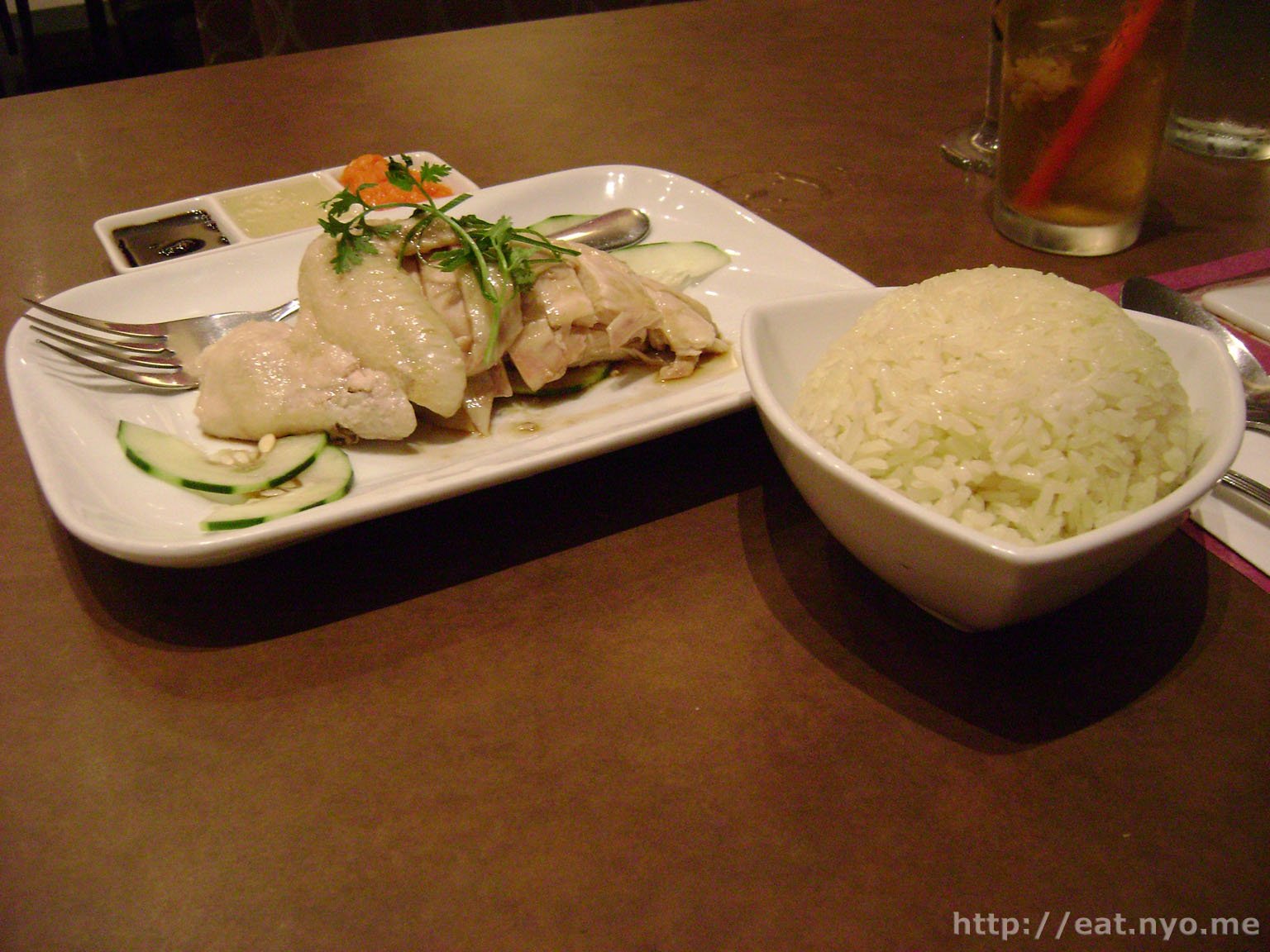 Our main dishes arrived next. The soup was first, actually, but they were serving it up while my Hainanese Chicken Rice arrived. For a quarter of a chicken, I thought it was pretty plenty. Anyway, this boiled chicken dish produced quite a tender meat and a gelatinous skin, but as for the taste, I thought it was pretty normal. I did enjoy the rice very much, having a tasty chicken flavor. And I also enjoyed the fact that despite they advertised this as a solo meal, this easily filled up both me and Beloved. Oh, and they also gave us three sauces to pick, one thick and sweet, a garlicky vinegar mix, and a hot chili paste. I liked the garlic one the most.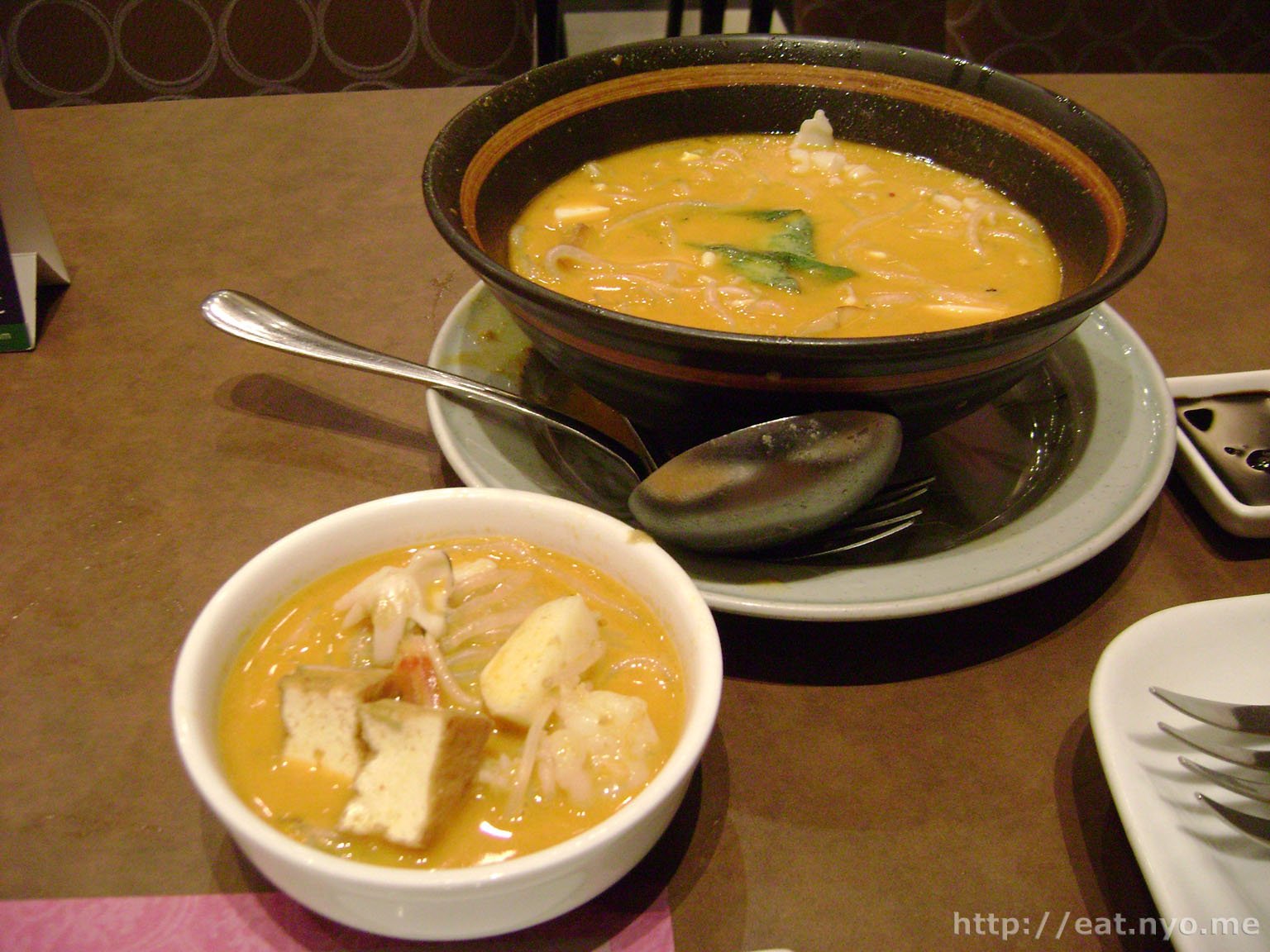 Beloved's Singaporean Laksa Noodle Soup, which, similar to my chicken, we thought would be only good for one, was indeed plentiful and can easily serve us up both, and maybe another person. The soup had an orange color, and when I tasted it, it reminded me very much of Thai or a mild Indian curry, especially with the noticeable addition of coconut milk. It had the mild sweetness when you first sip it and finishes with a hot and spicy gulp. I actually enjoyed this kind of heat. As for what's in it, it's basically a seafood noodle soup. There's seafood in ball forms: kikiam; fish; and squid balls, real squid, prawns, tofu, bean sprouts, and pechay. Of course, there's the rice noodles, which I didn't find as enjoyable as the rest of the soup, since it doesn't absorb any flavor and remained firm and a bit hard. All in all, it's still a pretty good soup. Beloved loved it very much.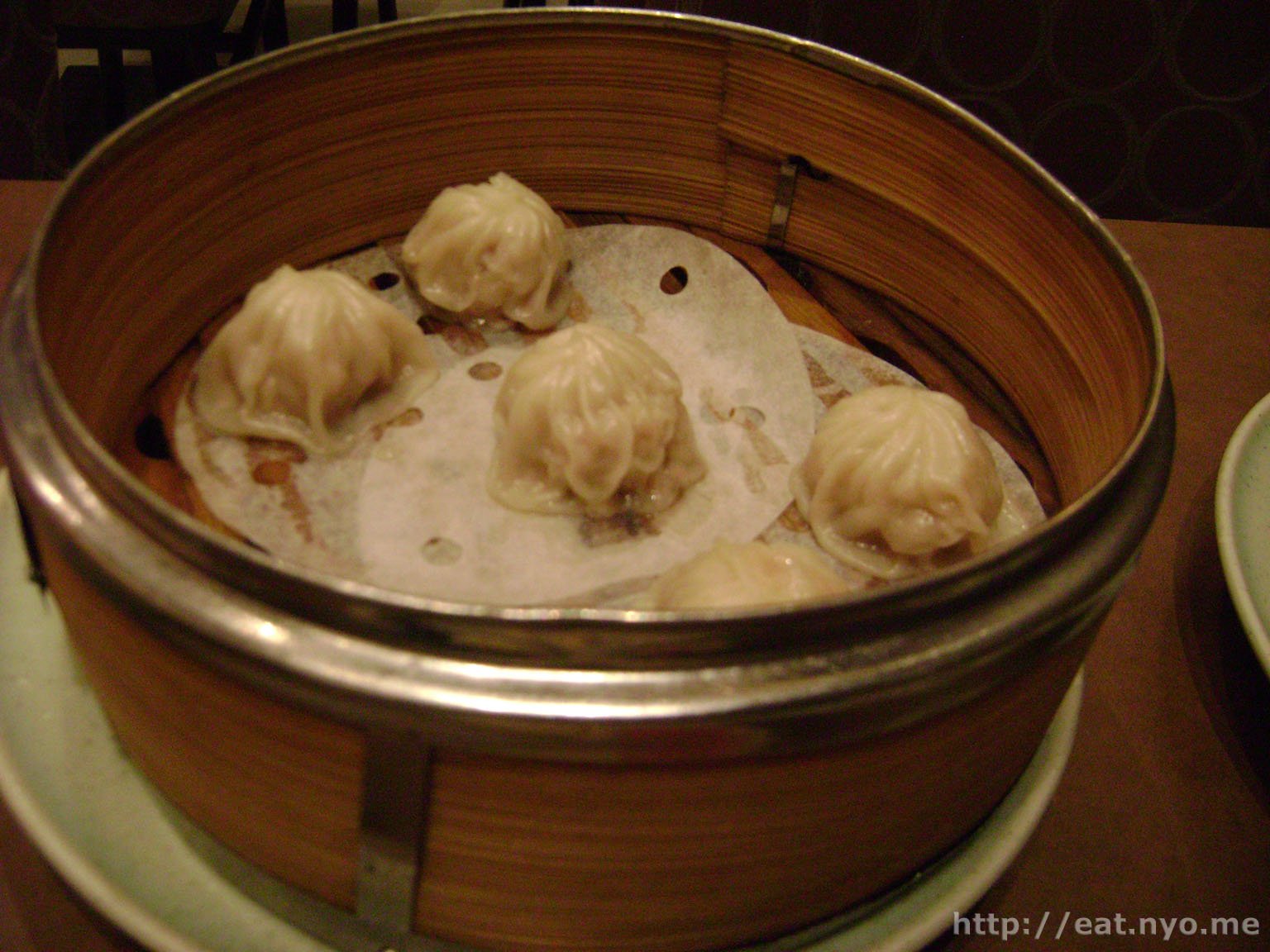 We almost forgot that we ordered ourselves dimsum. This is the Siao Long Pao, Beloved's favorite dimsum. This steamed dumpling has a noodle soup in every bite. Beloved enjoyed this, despite their miniscule size compared to our main dishes.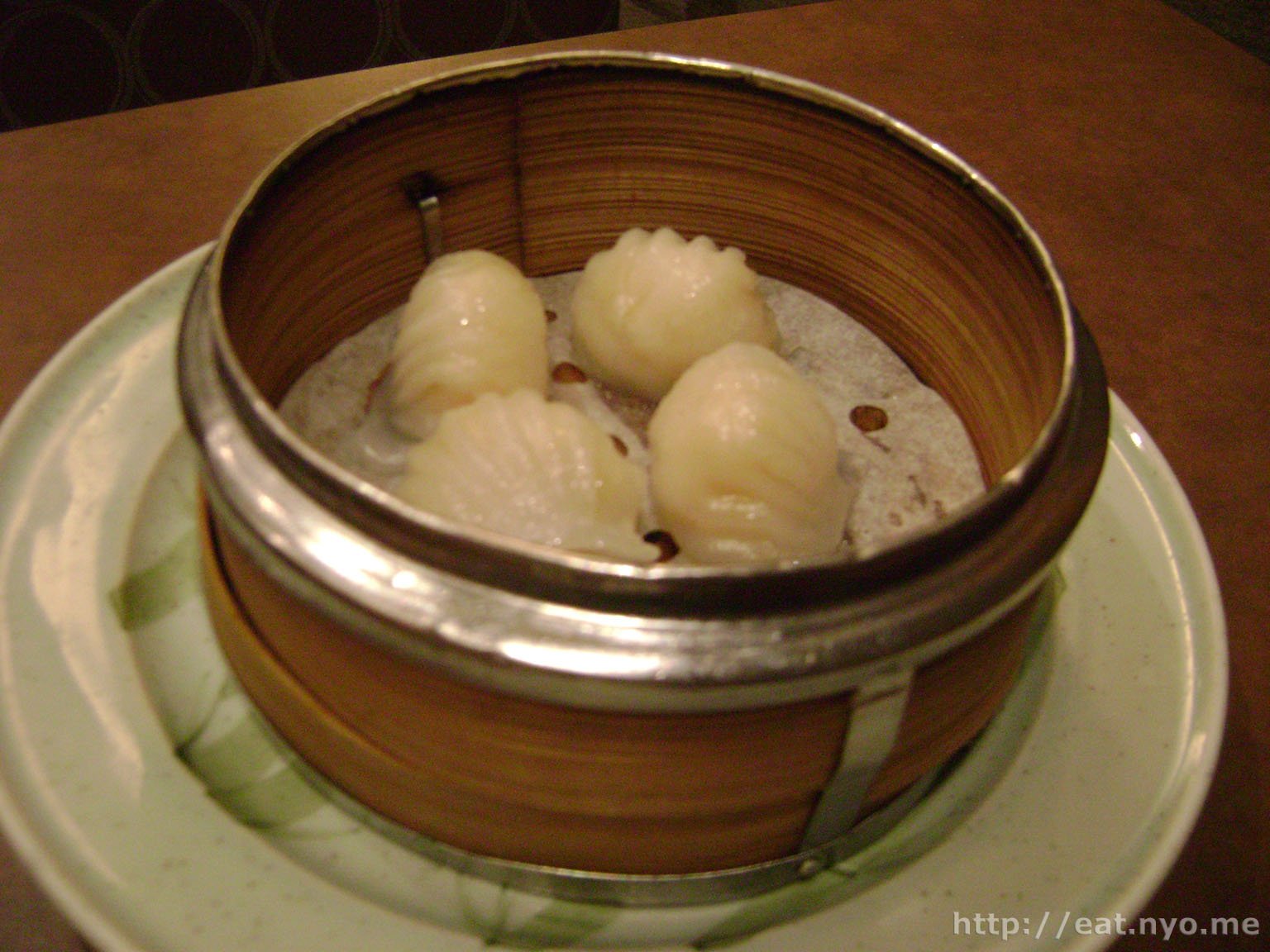 As for the Crystal Prawn Hakao, this had one less piece than the former, but it's a teensy bit larger. And despite it's size, the dumpling is filled with prawn goodness. I can taste the freshness of the shrimps and found it best without any sauce at all.
Overall, it was a pretty okay stay. After finding out that their dimsum comes at half price, it was even better. Our bill barely reached the 800 Php mark, and for the quantity of what we ate, I thought it was a pretty good deal. Similar to other Chinese restaurants, this place would probably be best with a larger number of people for more variety, but our order was pretty good in their own. Their food weren't half bad as well, though I personally wouldn't be craving for them. Anyway, I thought our food was okay. Beloved thought they were excellent. Taking the average, Sentosa is most certainly worth a try.