Beloved and I had dinner at Moshi Moshi last night. This Japanese food joint is located beside the BonChon Chicken at Katipunan, at relatively newly-opened Regis Center. Beloved had already researched this place beforehand, and got pretty excited upon learning that this place specializes in donburi, or rice toppings. To be honest, I can't think of a place that specialize in just Japanese rice toppings, though I can think of other non-Japanese exclusive rice topping places. After learning of their prices from their Facebook page, I thought it was pretty affordable, so I had no fear trying this place out.
The first thing that Beloved noticed were the imported KitKat bars that were displayed by the single counter taking orders. After asking how much they were, though, her disappointment was apparent. Nevertheless, their real menu items weren't as expensive, and, in fact, were quite appealing, perhaps to sway in student customers who are the main demographic here. They have your usual katsudon (pork), gyudon (beef), and chicken teriyaki don. In addition to that, you can order extra toppings such as egg, beef, and special mayo which I first thought would be mixed in your bowl. Since I was feeling for shrimp, I decided to have their Tendon (165 Php for the "level-up" size). Beloved had their Katsu Currydon (165 Php) and asked for Kimchi toppings (25 Php). We also got 6 pieces of their Takoyaki (55 Php), which is the most affordable takoyaki we've encountered so far. Finally, our drinks consisted of their Green Tea Shake (75 Php), one for each of us.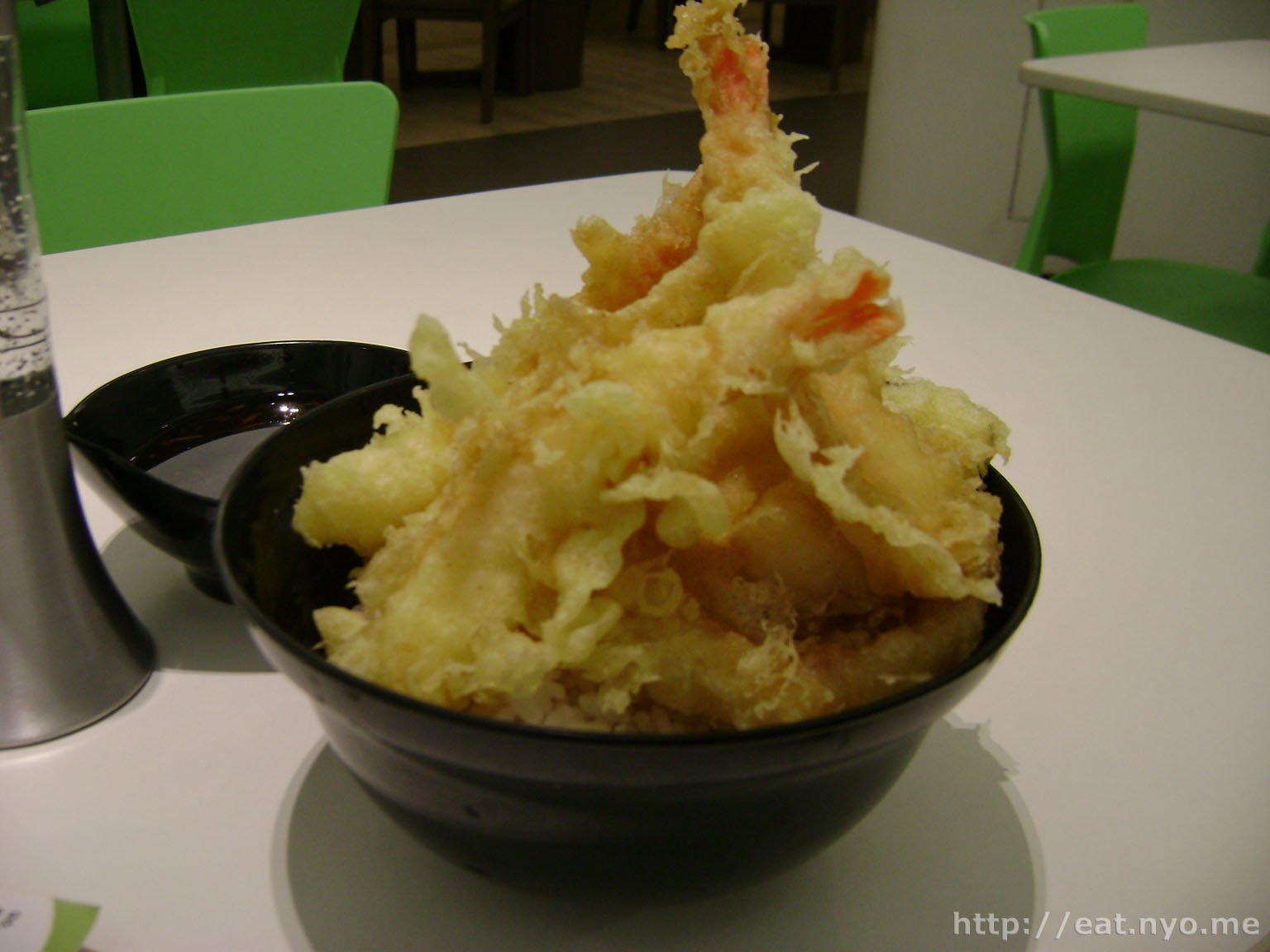 Although our drinks arrived first, I thought this would make for a better cover picture. I was both surprised and happy with the towering amount of tempura in my Tendon. Although there were only three pieces of shrimp, they were pretty sizable. The battered veggies included were relatively huge as well. There was eggplant, sweet potato, and an entire ring of onion, which includes the inner rings as opposed to just the largest outer layer, surprising me. This dish had a taste I expected. And paired with the amount I didn't expect, I was very pleased with it.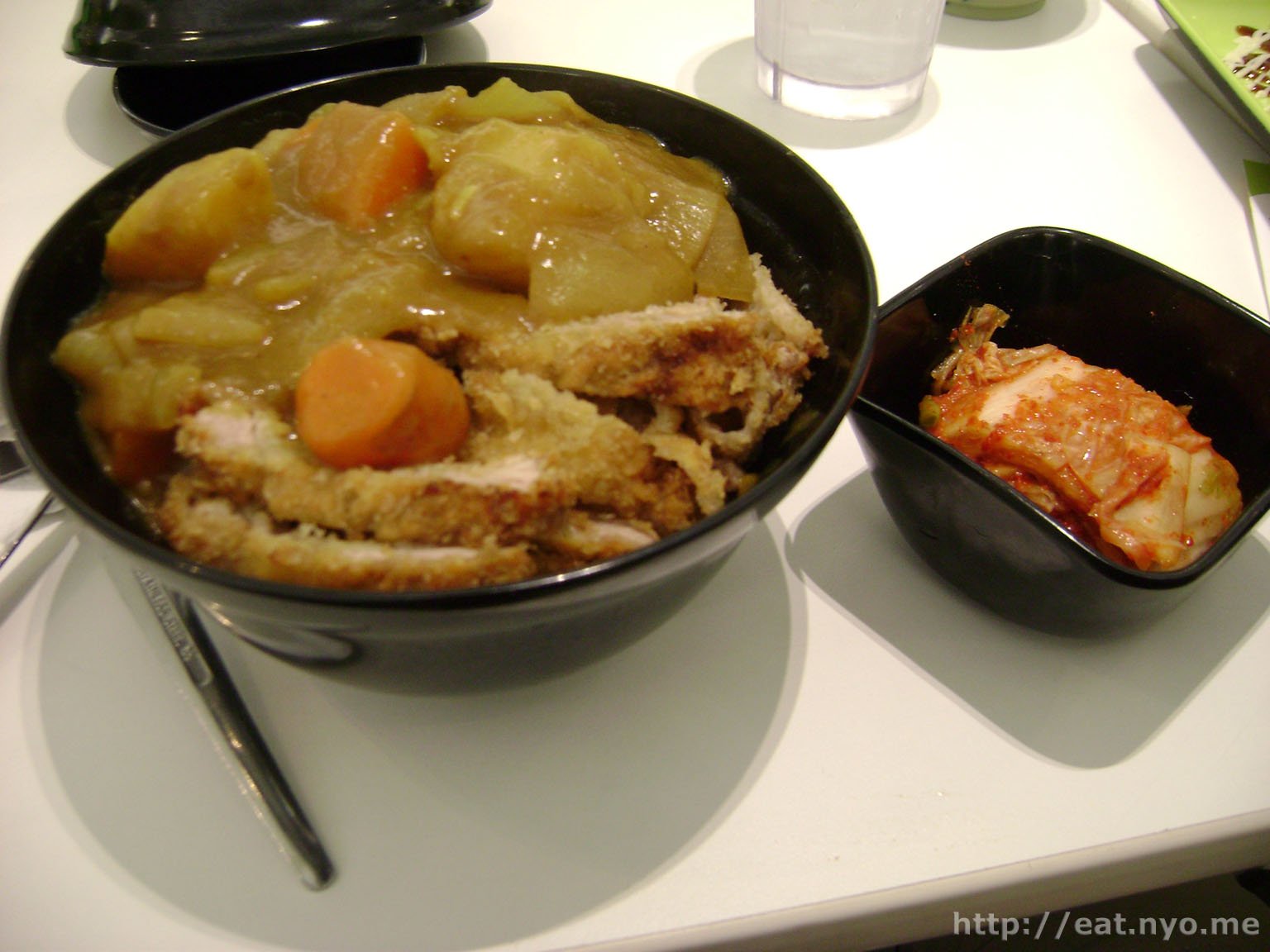 Beloved's Katsu Currydon had a nostalgic feel to it. This was a Japanese curry dish reminiscent to now closed down Curry Curry House, and that was a place we loved and missed that other Japanese places we've been to just didn't cut it. We've finally found a legacy. Poetic talk aside, this was a very good bowl. The amount of pork and veggies were plenty. The sauce had that mildly spicy curry taste that beloved enjoyed very much. Veggies included were your usual curry prospects—potato, carrot, and delicious caramelized onions. As for beloved's "topping", well, we thought it would be mixed in the curry. Instead, it was a side dish put in a smaller bowl for the customer to optionally mix it in themselves, which was probably for the better as it was among the spiciest kimchi I've ever tasted.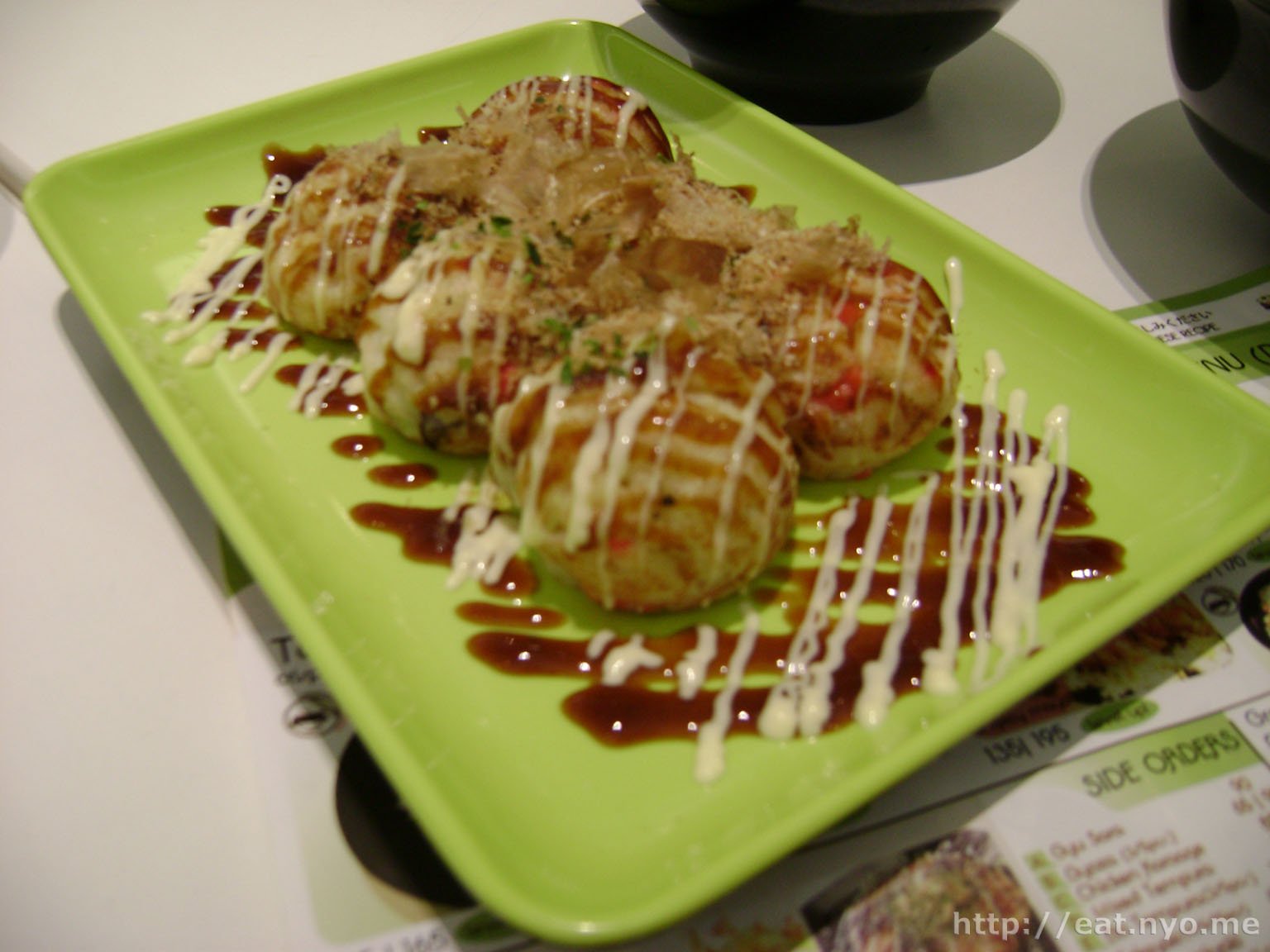 Their Takoyaki, again, was pretty much the most affordable in-restaurant takoyaki we've encountered, priced between 9-10 Php each depending on how many you order. However, they weren't the biggest. Fair, I thought. My favorite part about these puffy flour dumplings with a bit of octopus inside was the very tasty sauce.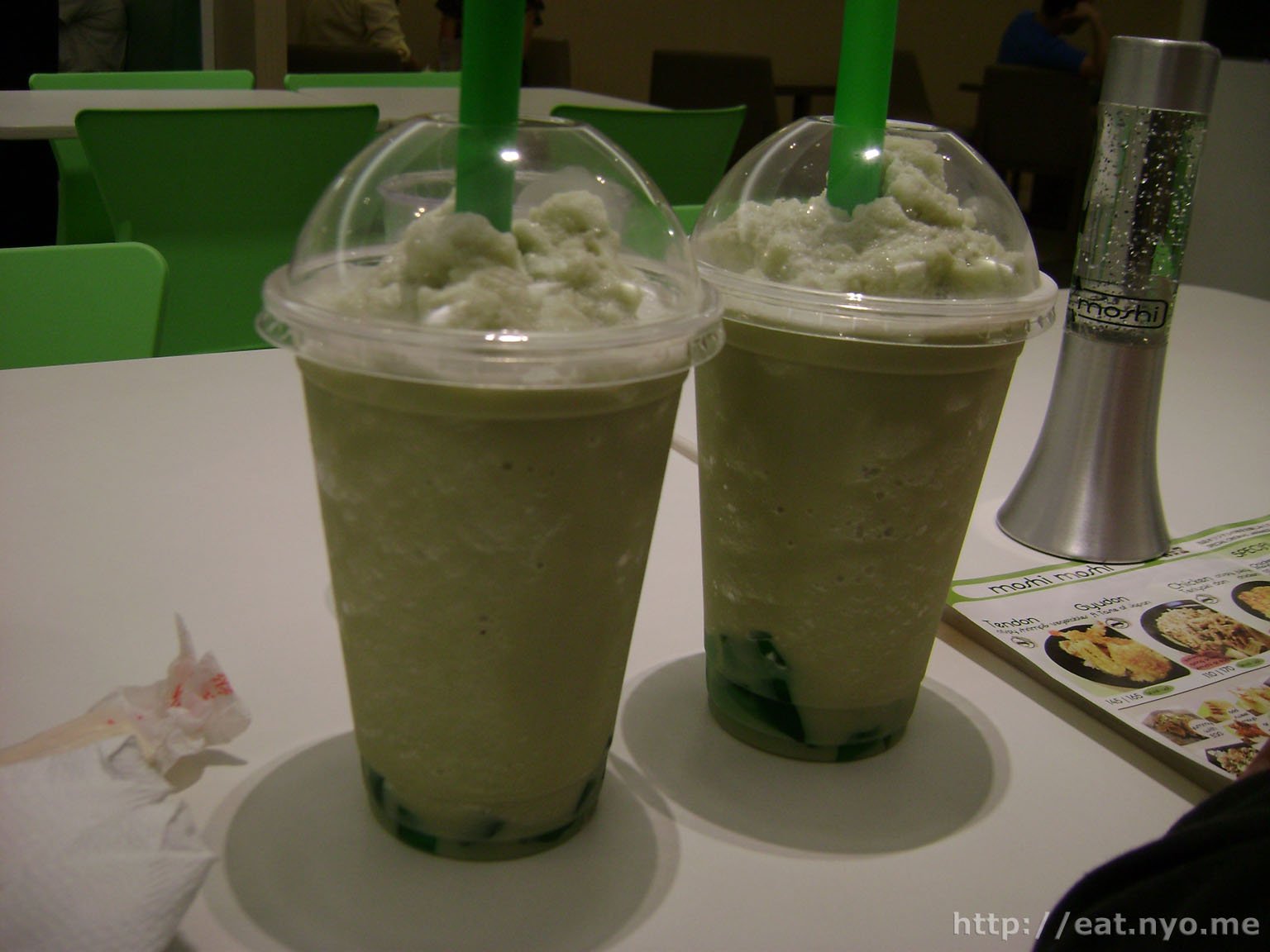 Our Green Tea Shake served both our drink and dessert. These not-too-sweet iced, creamy concoctions were very cold, and had a familiar matcha green tea taste to it. They also had bits of jelly at the bottom which Beloved would've preferred without. Oh, and I guess, like the rest of our order, the size of this was decent.
All in all, we were happy with our orders. The food was good and fulfilled my expectations on how they should taste, their serving size pretty decent or better, and their prices quite affordable. I liked the concept of having toppings or sides, as it provides a reason to come back even if you keep ordering the same thing. Not that you have to order the same thing—they practically have a selection of almost all the "basic" donburi. I actually have no complaints, even counting the kimchi that I usually dread simply because it was priced fairly. And since I've been generous recently with my thumbs rating, I'll be generous with this one as well. It's more than worth a try—it's a must, especially if you're near the area and have been going to this place just for neighboring BonChon Chicken. Not that I have anything against that place, but I find the amount of people there compared to its neighboring places a bit disproportional. Anyway, true to what it's named, Moshi Moshi, a welcoming pleasantry in Japan, certainly delivered a pleasant stay.