Beloved and I had dinner at The Dimsum Place a few weeks back. We're semi-regulars of this place, mainly because Fishermall doesn't have a lot of places to eat in that we particularly fancy. The Dimsum Place stands out in that it's in the more affordable side and they have both Beloved's and my favorite dimsum.
They don't only serve dimsum, they also serve some rice meals and noodles as well as some other bastardized Chinese dishes. Beloved's favorite among their choices is their Steamed Chicken with Chinese Chorizo and Mushroom Rice (160 Php). I don't fancy their rice meals or noodles as much, but I did order their Beef Wanton Egg Noodle Soup (170 Php). As for our "favorite dimsum", Beloved got their Sea King Roll (130 Php), which is essentially The Dimsum Place's version of the seafood roll and I got their Beancurd Roll (160 Php). Beloved also ordered their Iced Milk Tea (90 Php) for reasons you'll find out when I present it.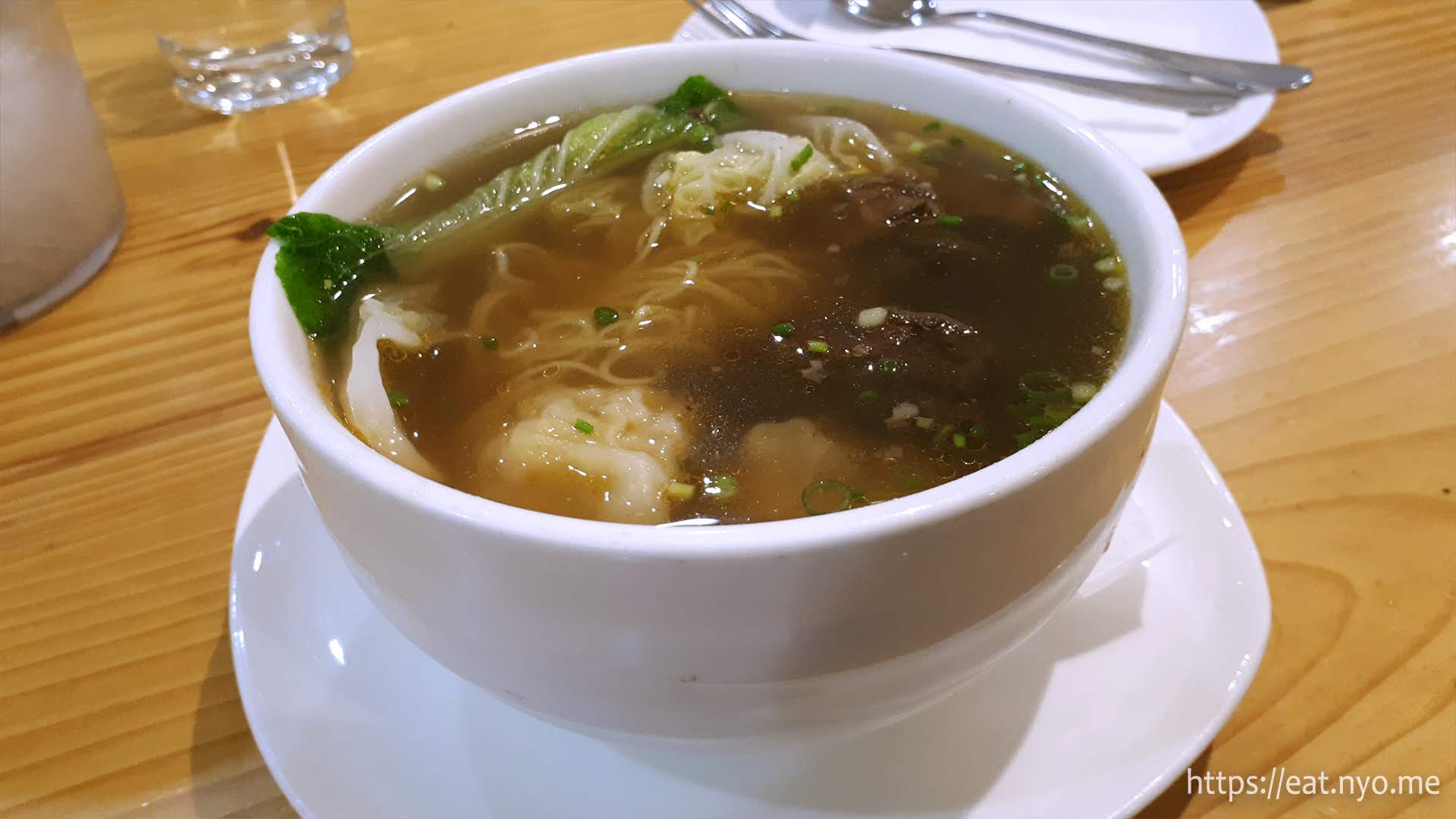 It's become a trend that the dimsum we order usually come after our main dishes. Their Beef Wanton Egg Noodle Soup was the first to arrive, in this case. I like this kind of noodles as they're thin and quite firm, especially when you dig in almost immediately. There's also an above average amount of beef and wanton compared to competition at the same price. The only complaint, I guess, is the above average sweetness and umami flavor that makes me not want to finish all of the soup.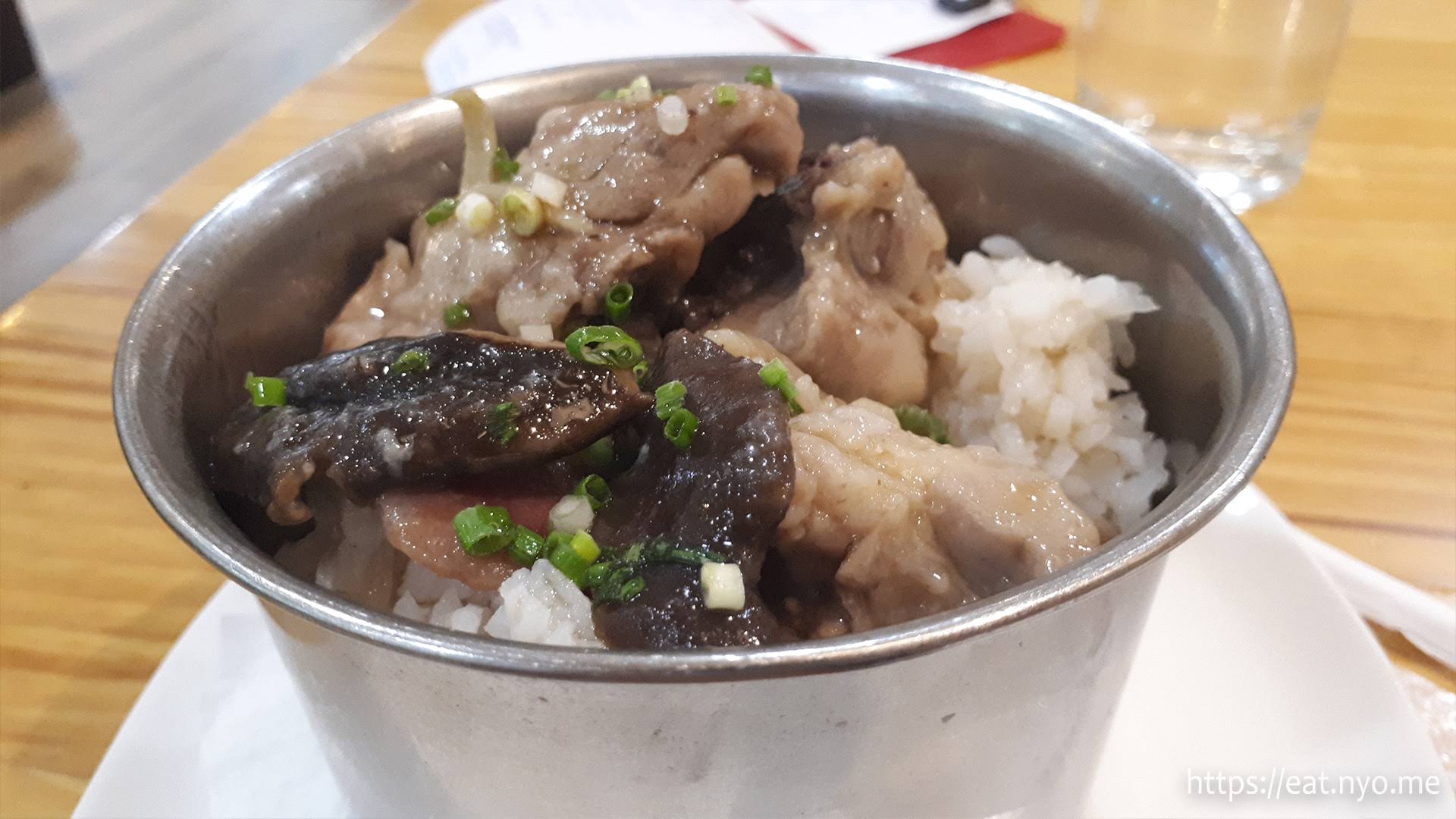 Their rice dishes are served in this metallic bowl, as was Beloved's Steamed Chicken with Chinese Chorizo and Mushroom Rice. Beloved enjoys the plump steamed chicken and the semi-sticky mushroom rice, which is why she orders this dish. However, she gives me the chorizo, which she doesn't like. I don't mind it, but it's basically a simple spiced sausage.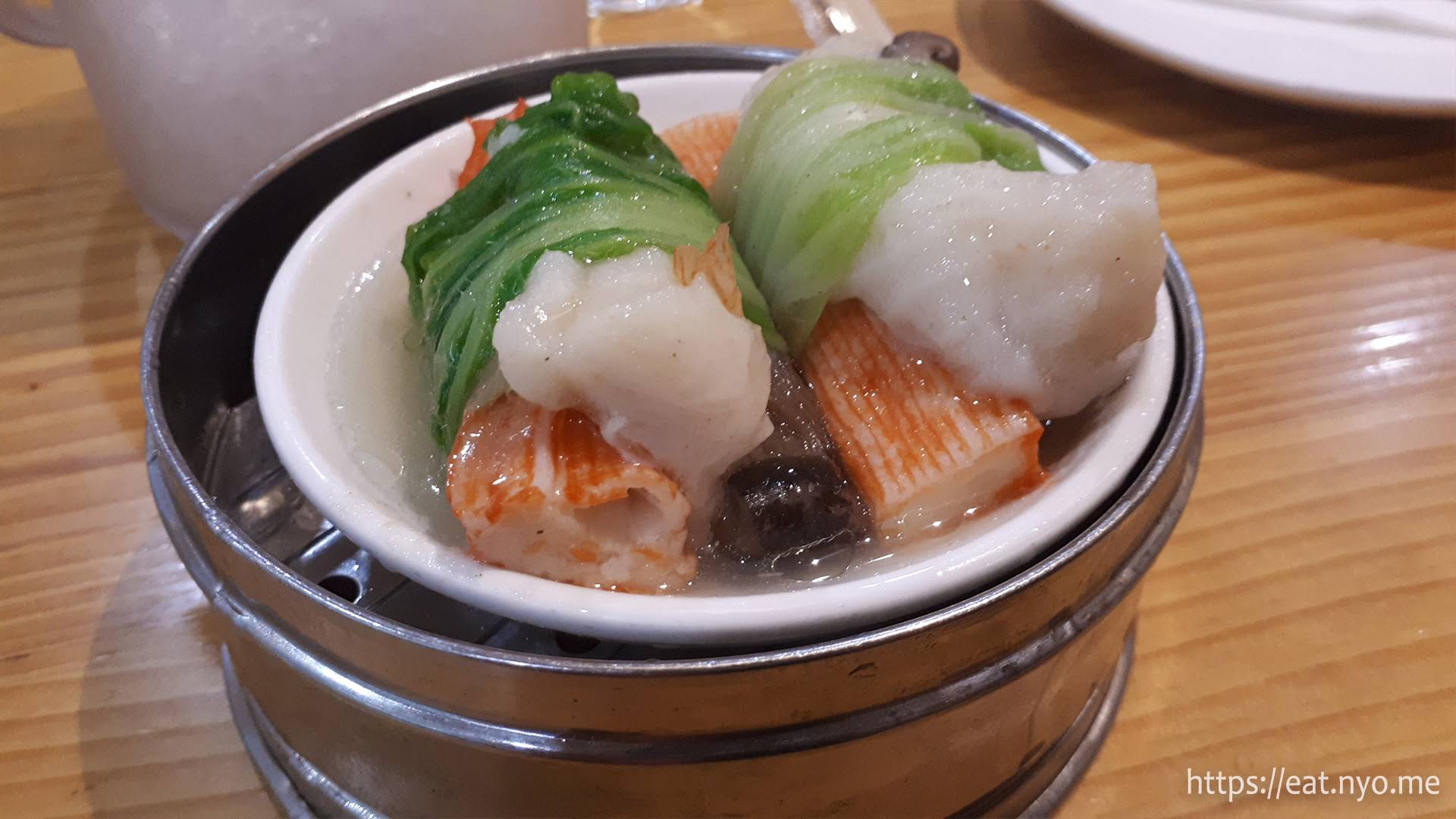 As mentioned, their Sea King Roll is their equivalent of the seafood roll of other places. The rolls were huge; the crabstick and fish included in this variant were hefty. However, unlike the other places, there's no sign of shrimp here. Instead, it's replaced by a generous slice of shiitake mushroom.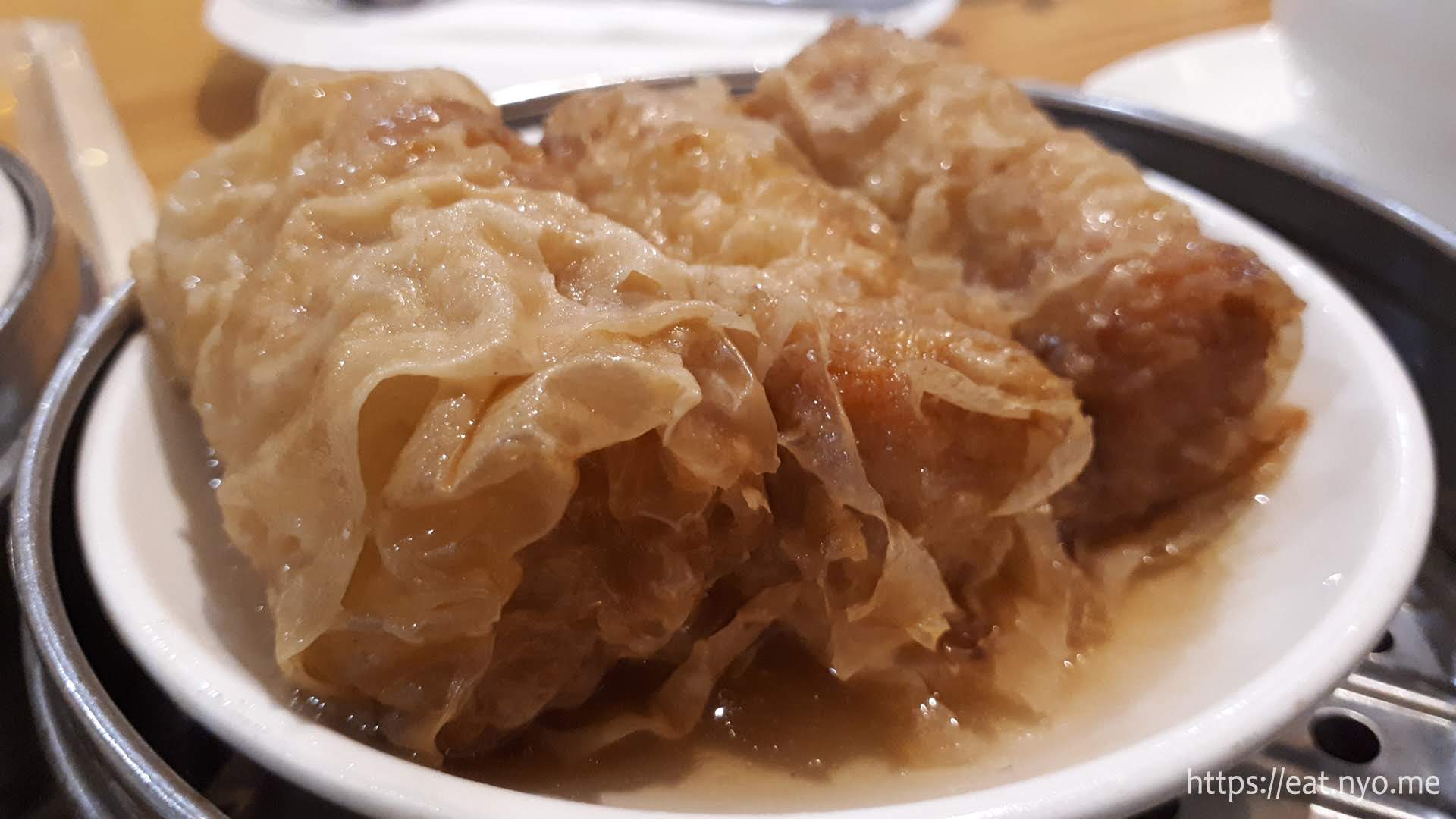 Their Beancurd Roll, while doesn't have a different name from competition, is similarly hefty. These three sizable rolls of various mincemeat wrapped in beancurd can be a meal in itself. Aside from the size, it's still quite similar to others, such as the one in Gloria Maris, having a nice bite from the beancurd exterior encompassing the meaty interior.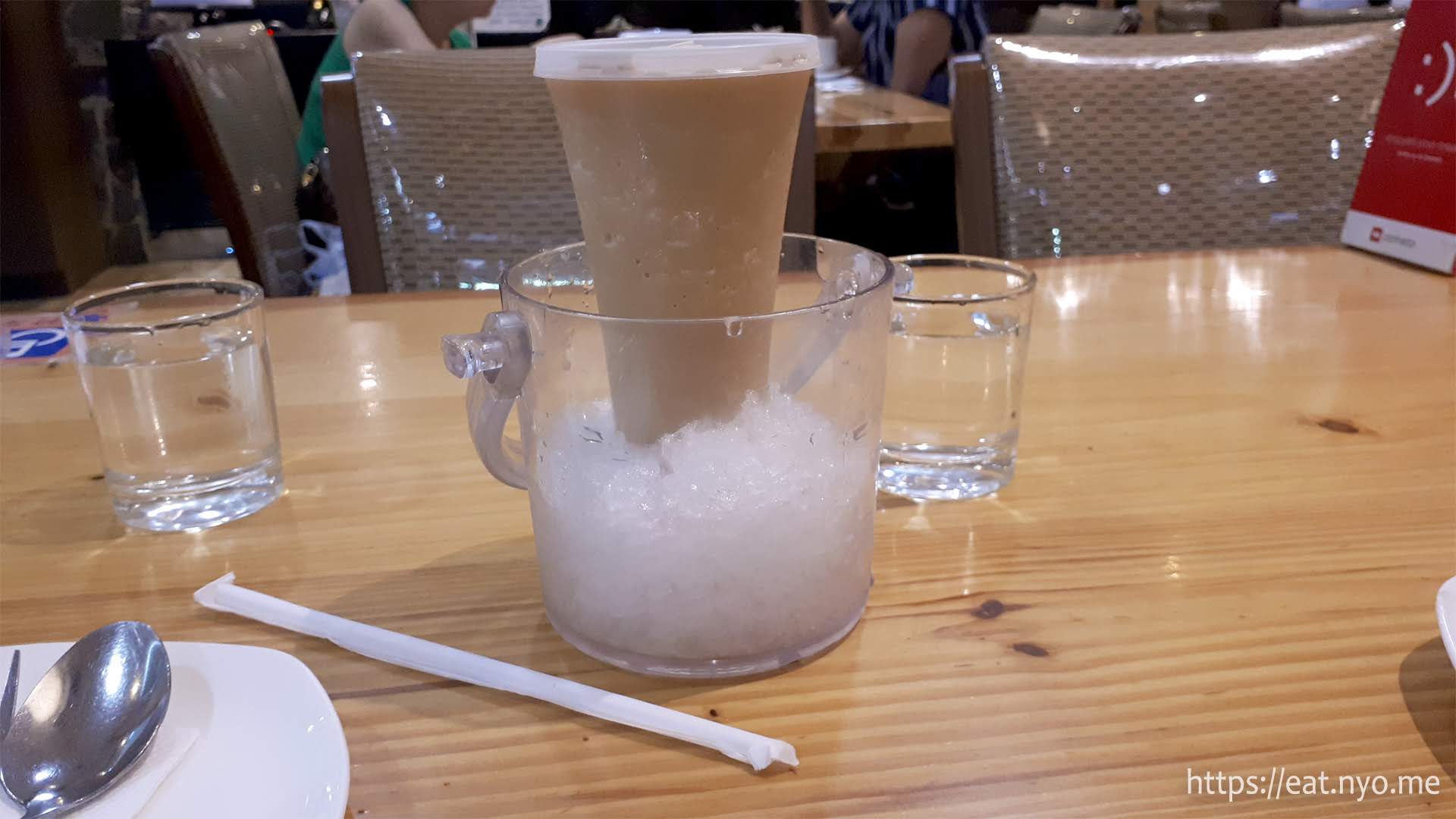 Finally, their Iced Milk Tea is essentially a sweetened cold black tea served on the rocks. And, yes, the only reason Beloved orders this is because it's served in a ridiculous manner where I hope its photo speaks for itself.
So, what separates The Dimsum Place from other dimsum places? Aside from a slightly more affordable tag and its location, there's nothing much else. It's a decent place, but, as I'd like to describe Chinese-slash-dimsum places, there's basically little variance among them—if you've tasted one, you've basically tasted them all; The Dimsum Place is no different. Still, since it garners almost no complaints from us, it's definitely worth the try.