After carefully assessing which place in Schipol will give me a nice conclusion for a Dutch experience that's not beer, I concluded that Grand Café Plaza was the best place to go. Since most places have their menus displayed outside, I managed to find that this place waves its country's flag on special local items. Since it had one platter that I found most interesting compared to all the other places in the area, which mostly serves pastas or sandwiches, I decided to settle here for my final meal before my flight back home.
It was quite busy, but I managed to secure a seat near its annex exit, a bit far from the main bar. Despite that, servers were quite attentive. I ordered their Traditional Dutch Deep-Fried Snack Platter (13.75 Euros) and Schweppes Bitter Lemon (3.30 Euros) to wash it down.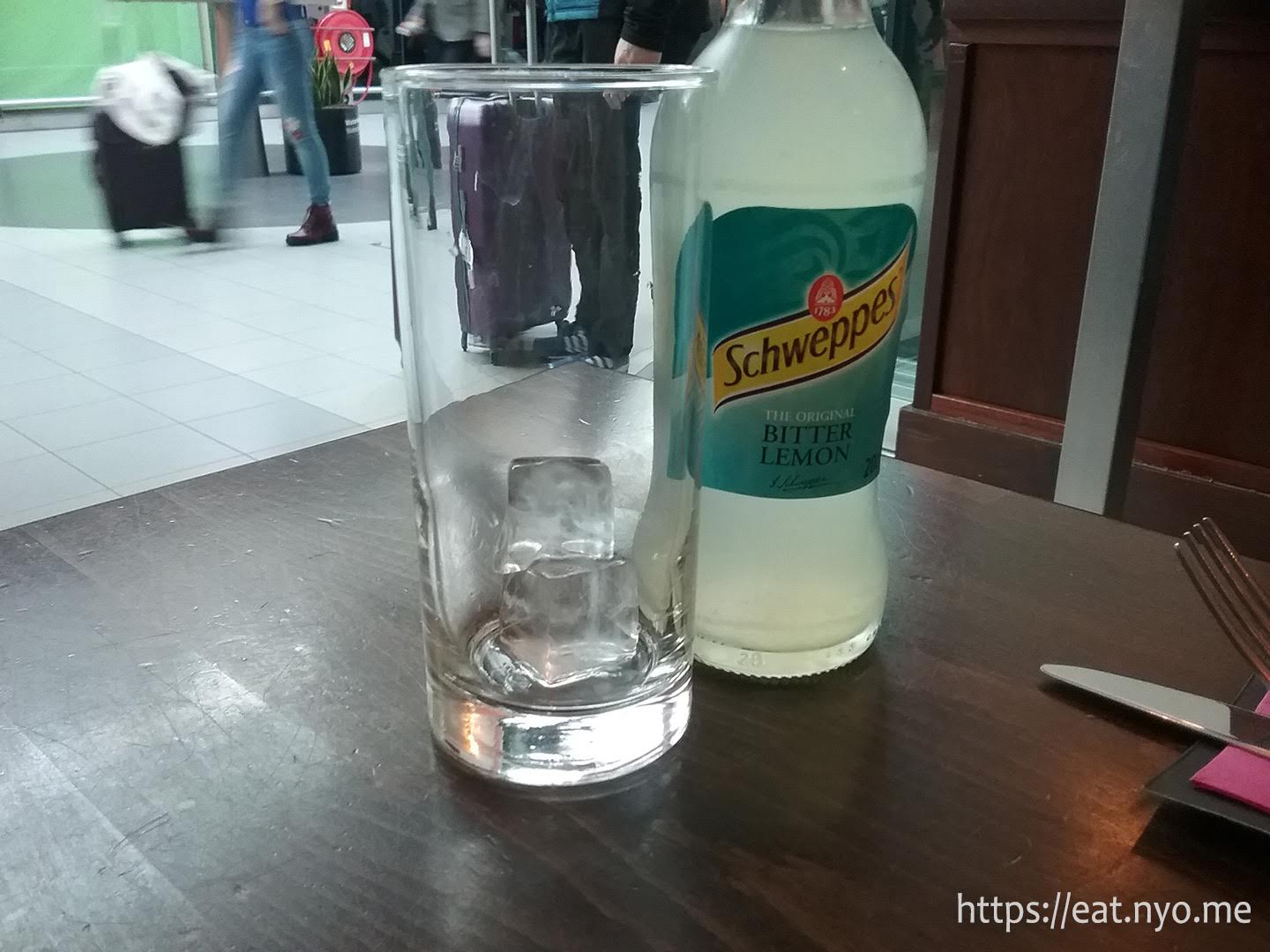 Schweppes Bitter Lemon was not as bitter as advertised. It's actually a bit lemony, yet also quite mild, only a hint of acid and a hint of bitterness. Nothing much to say except admittedly, it's quite expensive when compared to other drinks I've had in the Netherlands.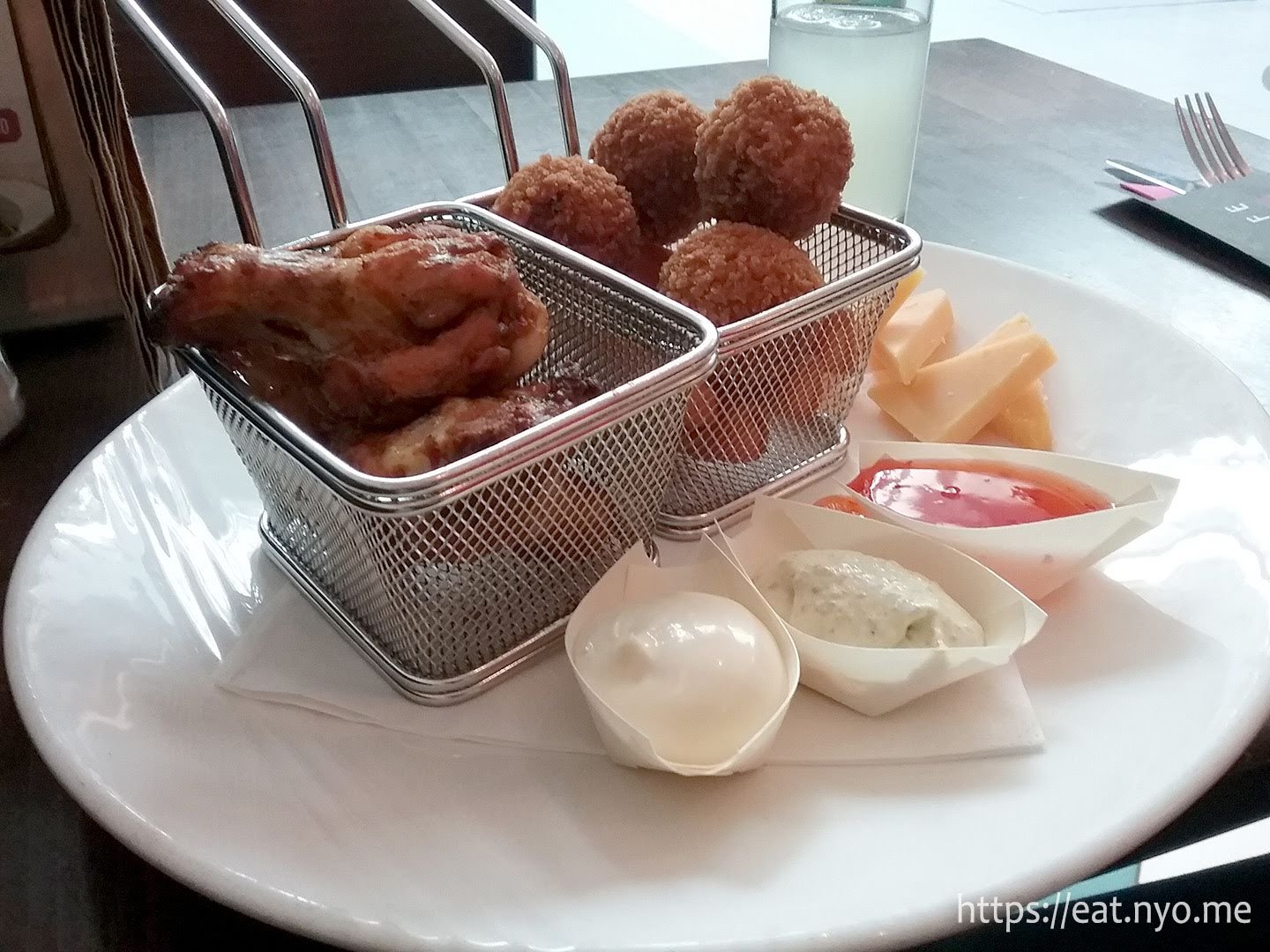 Their Traditional Dutch Deep-Fried Snack Platter was essentially a sampling of all their snack offerings. It contained meat croquette bitterballs, fried cheese sticks, Reypenaer matured cheese, and chicken wings. Aside from the matured cheese, these were served in deep-frying baskets. Looking at it, like my first dining experience in the country, it's actually not that unique. The only "special" item was the bitterballs. They were served with three dips: mayonnaise, mustard creme, and sweet chili sauce.
Most of the dishes were similar to what I've tried before. The chicken wings, fried cheese sticks, and even the cheese were nothing special. They tasted as much as I'd expect them to. As for the bitterballs, these were steamy so practice caution. I'm not really sure why they're called bitterballs since I didn't find them bitter, just a bit meaty. The dips can go with practically anything, so it's mostly preferential mix-and-match. I'd note that the chili sauce isn't as spicy as the usual hot sauces we have back home.
What I liked about Grand Café Plaza was their service. Despite being quite busy, they still managed to accommodate me while staying relatively far from the bar area. It was a bit slow, but I find it understandable with the volume of orders. Food-wise, though, it wasn't as special as, say haring or most of the food I've had in the conference. Maybe I was having cravings for veggies when most I got was meat and cheese; admittedly, my fault. Since I already had the climax of my odyssey on my previous post, Grand Café Plaza managed to be a decent wrap-up.
This is part of a mini-odyssey for my food adventures in the Netherlands. You can browse via this label for more.