My Betrothed and I went to Raggatori at Cubao Expo a couple of times this past couple of months. Cubao Expo was actually quite accessible to us, but each time we go there and try to eat, we get turned off by the amount of lingering cigarette smoke. That wouldn't have been too bad if it were isolated outside, but most of the bars and restaurants here were open and not airconditioned. Nevertheless, we passed by again and noticed a delicious-looking takoyaki stall that seems to have been manned by a real Japanese person. Invited by the smell that overwhelmed the cigarette smoke, we decided to check it out.
We actually already had dinner at nearby Tropical Hut that day (which my Betrothed only recently had a chance tasting their burgers after all these years and being convinced that they serve one of the best ones in the metro). However, we were still a bit hungry, so the idea of having takoyaki was actually quite inviting.
We got 12 pieces of their Takoyaki (200 Php). For the uninformed, takoyaki is basically molded balls of flour filled with octopus (tako) bits. We also got their Yakisoba Mix (150 Php), which also came in shrimp, pork, and veggie variants for cheaper, thinking we won't be coming back here anytime soon.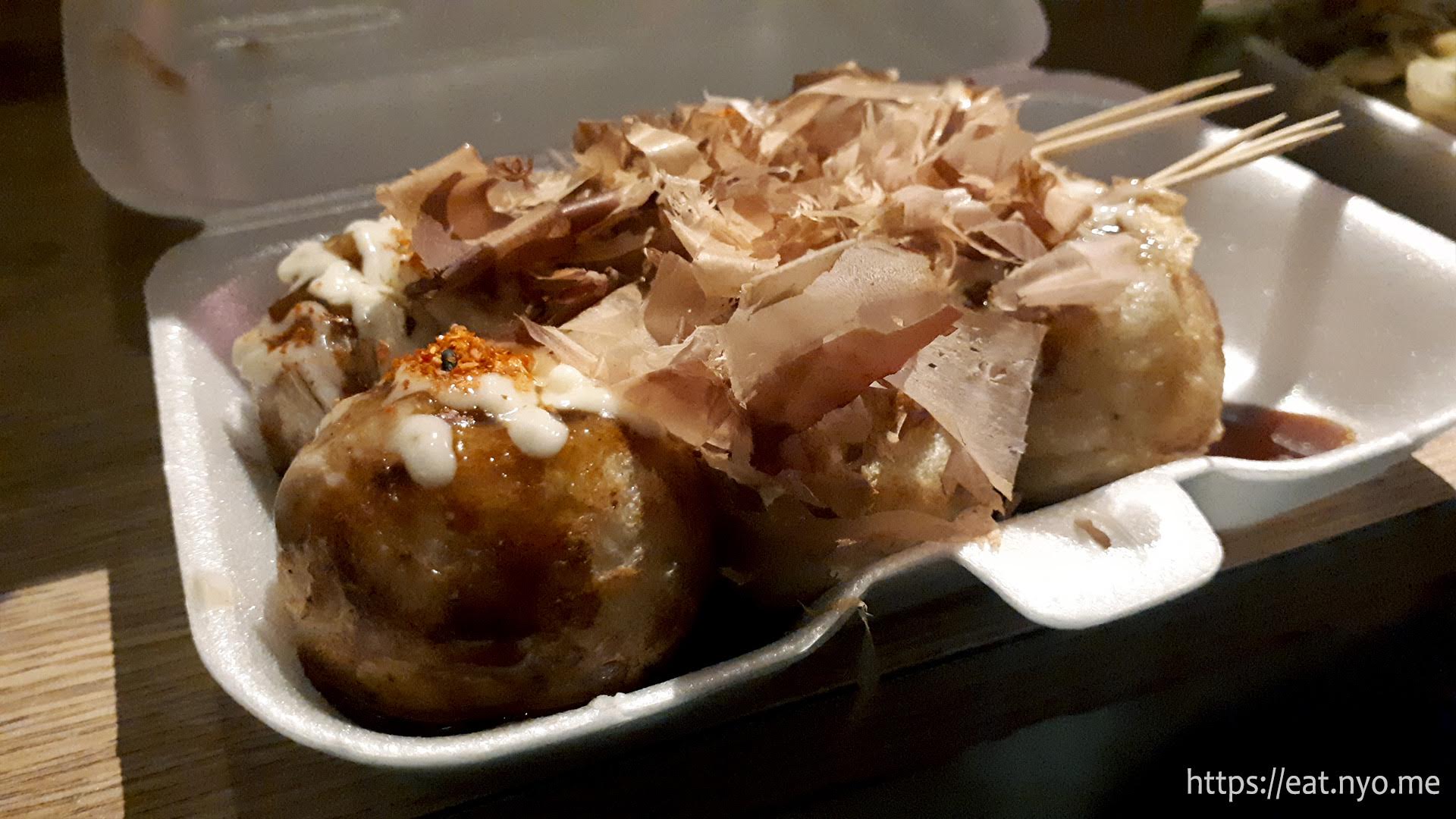 The Takoyaki was among the best-tasting takoyaki we've had. It's also actually the best value at around 17 Php per ball. Other places will cost around double that. It's also quite genuine proven by the fact that I saw how it was prepared and they were actually using real Japanese takoyaki sauce and not ketchup or some other substitute. While it's not as filled with octopus bits, there's enough to make us happy. And each of these were actually quite filling and almost made us not able to finish our next order.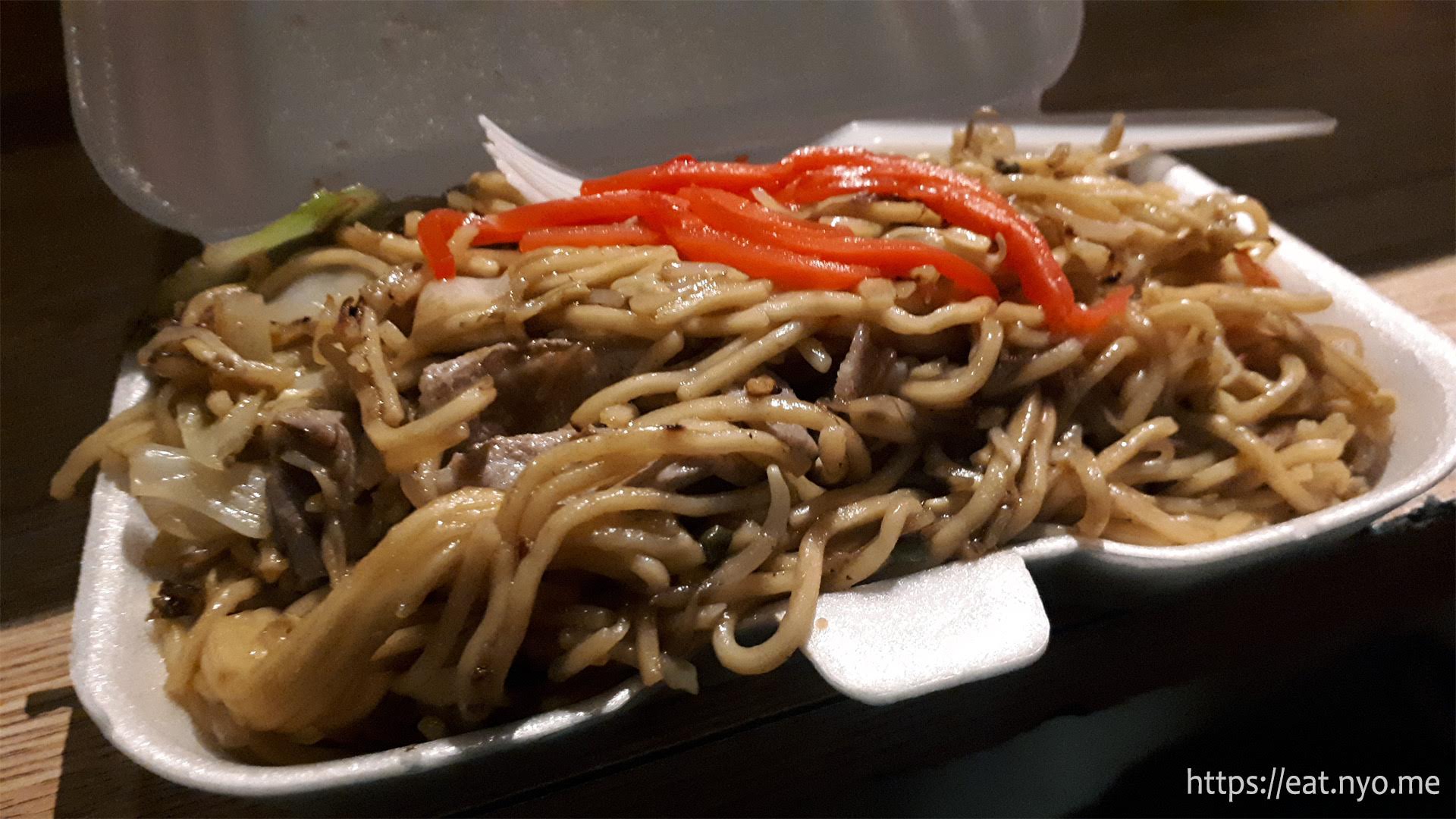 The Yakisoba was great as well. While it looked cheaply made, it was actually filled with various goodies including bacon, shrimps and veggies. It's a similarly great value with the amount of toppings you get; I like that focus is given on the toppings unlike other yakisoba places where the toppings are an afterthought.
Our first visit to Raggatori proved a worthwhile experience, especially after learning the rest of their menu, which contains tempura and ramen. The following week provided another chance to visit the place where we ordered what we learned. I got their Tonkotsu Ramen (199 Php) and my Betrothed got their Tantanmen (180 Php). We also got their Tempura Combo (140 Php). Knowing how filling their takoyaki was, we decided to hold off until after dinner to see if we were still hungry.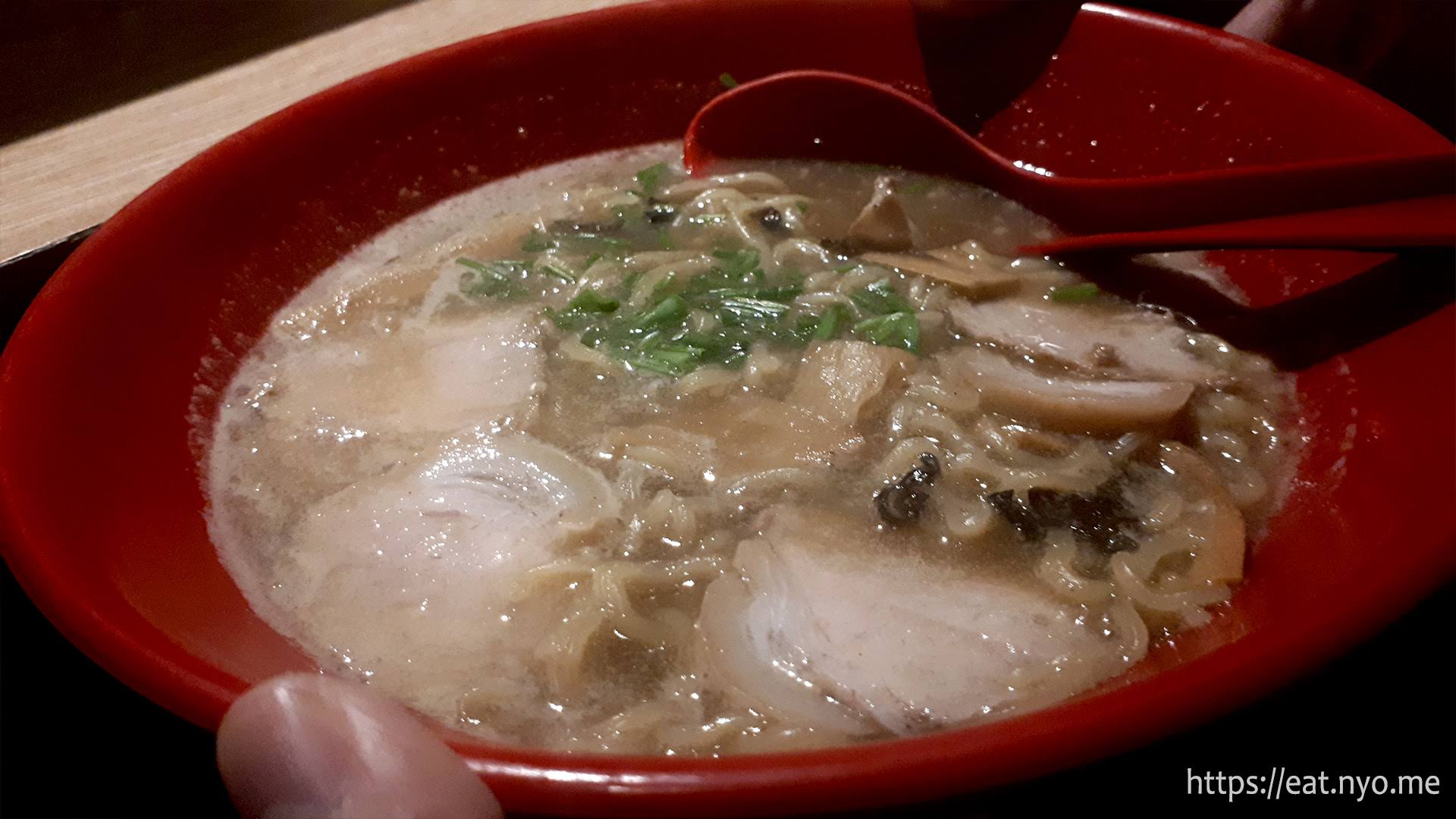 My Tonkotsu Ramen was great. I'd say it rivals Mendokoro and definitely better than Ohayo with the chewy wavy noodles and rich pork broth. The reason we felt the noodles here were better was that they were quite firm, much firmer than those other places I compared to. The toppings are much simpler but still generous, with some thin cuts of chasyu, chives, and tenga ng daga mushrooms. I guess its only flaw is that it's a bit salty in the end, similar to what we dislike in most other ramen places that's not Ippudo, although it's not as bad as Ramen Nagi. Still, I can't find much fault in this bowl, especially for the price.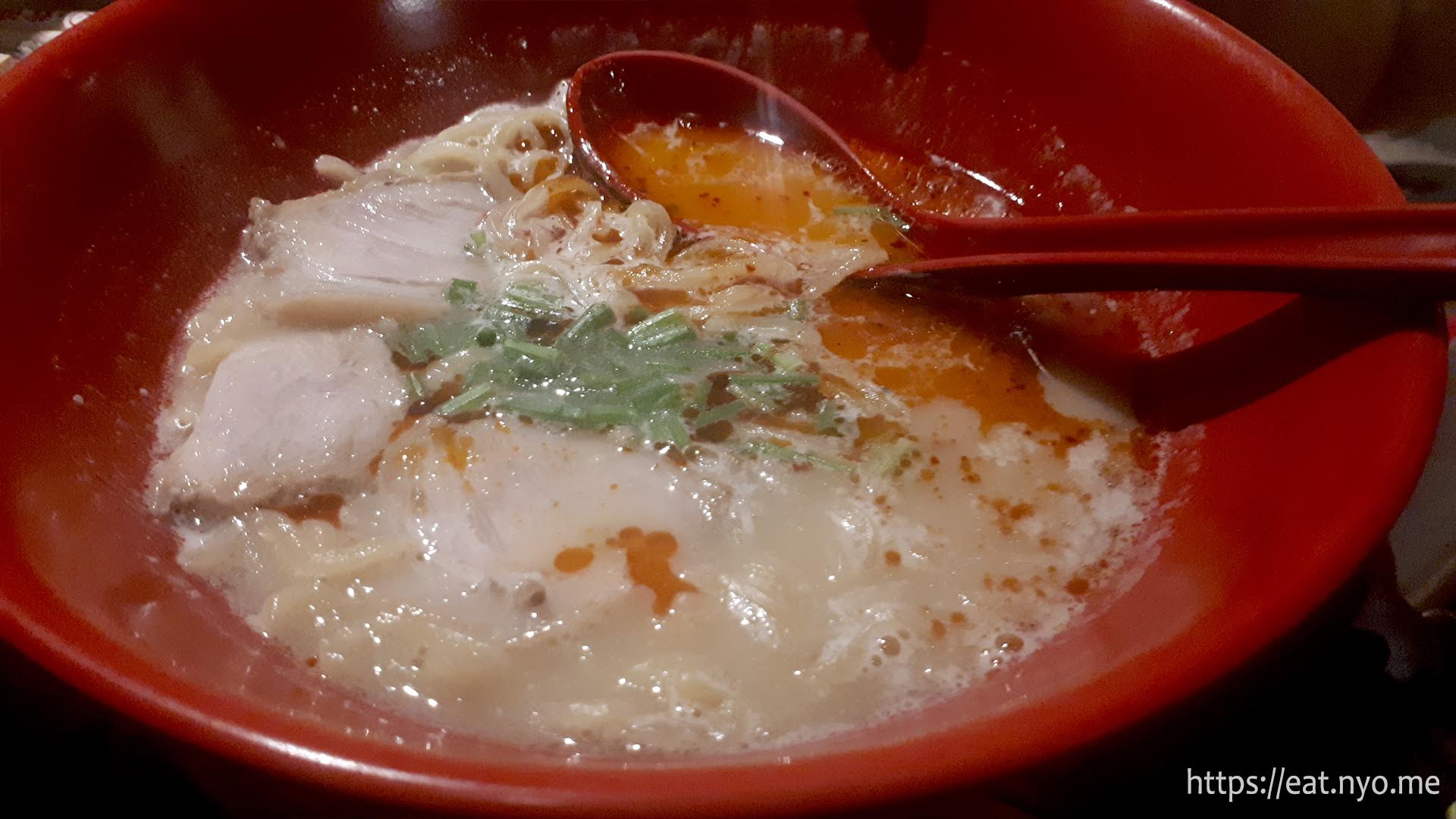 My Betrothed's Tantanmen describes her soup as "a bottle of hot sauce poured over the soup", which means it was great for her; it's quite spicy. It's practically also the best-for-the-price tantanmen my Betrothed has had, even though it had simple choices of toppings, like mine minus the mushrooms. Did I mention it's spicy?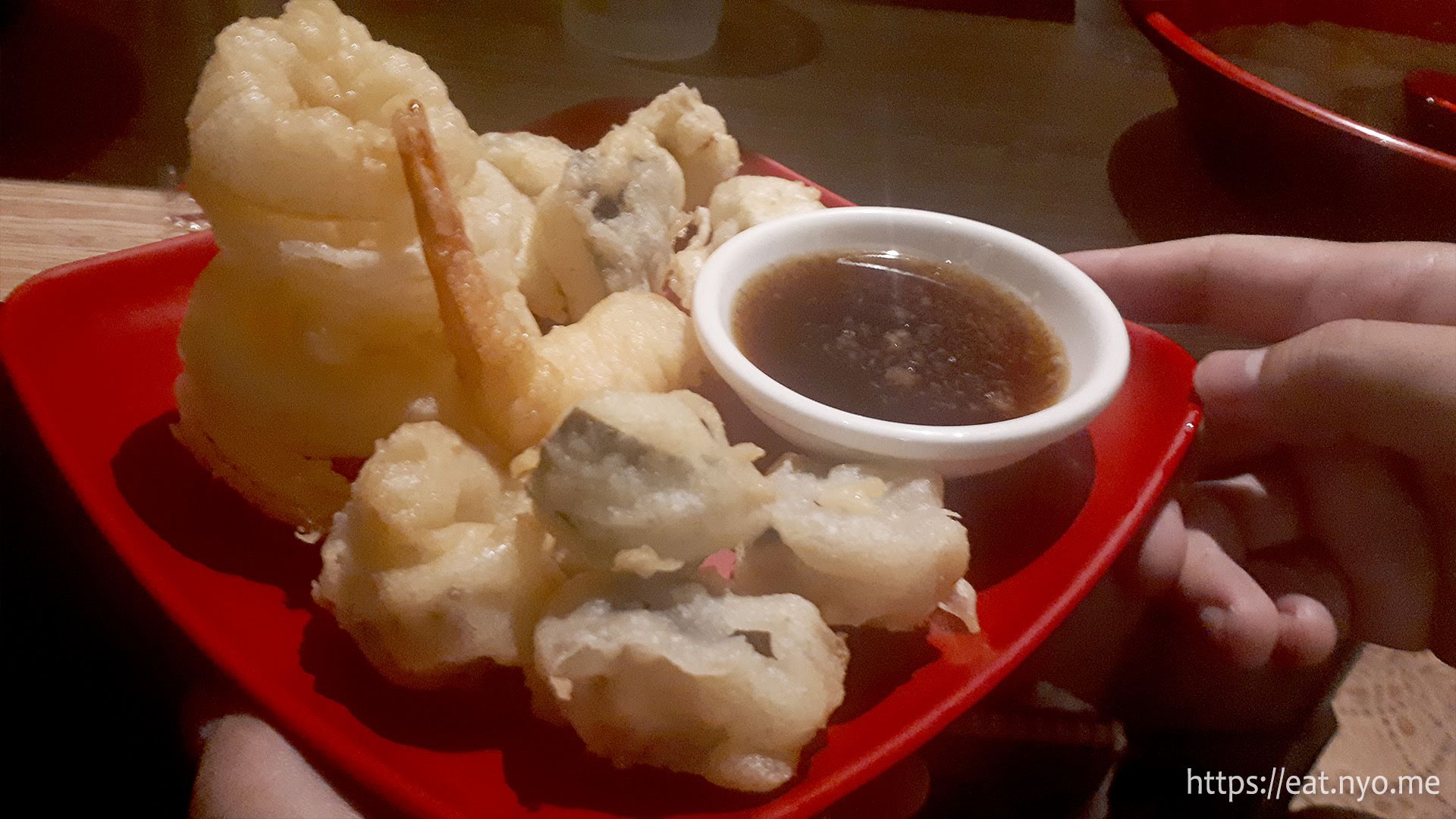 Finally, the Tempura Combo sampled practically all their tempura. It was overall great and not overly oily. It sampled a couple each of their shrimp tempura, shiitake mushroom, onion, and eggplant. I guess the flaw is the shiitake and eggplant is indiscernible from the outside; while it did not affect me too much, it definitely offended eggplant-hating Betrothed. And, yes, they use genuine tempura sauce here and not soy sauce like other cheap tempura places. This dish was another great value for something less than 150 Php.
How strange it is that Cubao, being quite an accessible area for us, had Raggatori all this time and we never bothered trying it out until recently; almost as fitting as my Betrothed not being able to taste Tropical Hut's burgers until recently. This is basically the best value Japanese restaurant in the area, and, yes, we've tried all the Japanese restaurants in Araneta Center, even though we haven't bothered documenting everything. It's also among the best value food places overall and among the cheaper dinners we've had in recent times. Really, if only Cubao Expo was not as cigarette smoke-laden as it was, I could see us frequenting this place. I guess I should also warn that aside from the cigarette, others might also be bothered by the noise due to the openness of the area and it being a bar; but I think it's fine, Betrothed and myself were still able to converse albeit at a bit higher volume than usual. Overall, Raggatori is definitely worth holding our breaths for.